The Problem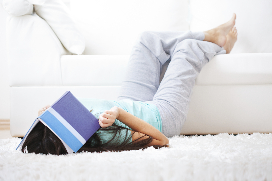 I love to give my niece and nephews books for their birthdays and Christmas, but my youngest nephew has me stumped.  I take great pride in finding the perfect book for each child, but this nephew is a reluctant reader.  For his last birthday I ordered him a Star Wars graphic novel because I thought it would appeal to him.  When it arrived in the mail and I looked at it, it was not what I had hoped.  That has inspired me to do some research over the last few weeks.
Comic Books versus Graphic Novels
First, what is the difference?  Comic books are usually found at specialty stores, have advertisements, are serial in nature, and printed on inexpensive paper without binding.  They used to be mainly for children, but with so many fan boys out there that is not strictly the case these days.  Graphic novels are found in book stores, are usually a self-contained story, and  have a higher quality paper with a binding.  Lately, several well-known children's series  have been published in a graphic novel form such as Erin Hunter's Warriors and Eoin Colfer's Artemis Fowl (which is a shame since some kids might go straight to the graphic novel rather than the fabulous original work).
The Low-Down:
What I discovered in my shopping experience, is that this format is all about the artwork.  There is very limited text.  The artwork is definitely catchy and has high-appeal, but if you are looking to cultivate a reader, then you might want to look elsewhere.
Doodle Diaries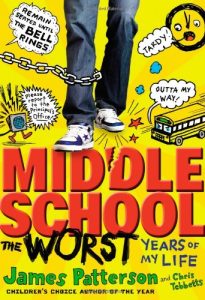 This is a term my son coined for the format popularized by the Diary of a Wimpy Kid books.  With it's wild popularity, there have been many other comers such as Dork Diaries, Wonkenstein, and Middle School:  The Worst Days of My Life, to name a few.  There is a lot of white space, the text is often in a typeset mimicking handwriting (on lined paper), and there are a lot of hand-drawn pictures, doodles, etc.
The Low-Down:
These are wildly popular and seem to be irresistible to kids so you will definitely hook that reluctant reader.  There is a lot more text than in graphic novels.  The reading is easy.  The down-side is that they tend to be middle school settings with a lot of middle school attitude, but it is elementary students who are reading them.  The characters seem to be shallow and slightly deviant.  The grammar is not always high-caliber because it is written to be true to the way kids talk (e.g. a lot of "me and Joe" and "got").  Reading these books will not lead to an increase in vocabulary or cultivate writing skills.  Sure, books don't have to be all about vocabulary, good plot, and great characters–they can just be about fun, but wouldn't it be great to have both?
Comic Novellas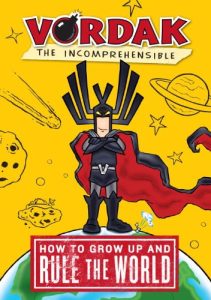 This is the term my son uses for short novels that aren't in a journal format, but that incorporate a lot of comic-style illustrations.  However, here there is another step-up in text density.  A few examples would be Vordak the Incomprehensible and Charlie Joe Jackson's Guide to Not Reading.
The Low-Down:
These books may not hook that reluctant reader so quickly because there is a lot more text than the journal format.  However, the books I sampled seemed to have better vocabulary and grammar.  The topic and characters were not quite as stereotypical and the humor was clever as opposed to middle-school antics.
My Conclusion
With all these books kicking about my house, one of my teenage sons asked me why I was reading them because they were "pointless".  (This is true.)  I challenged him and said that I had seen him reading them and if they were pointless, then why did he read them.  He said, "Because they are so easy.  Once you open one and start reading, you just keep going because it is so easy."  So my theory is that they are like junk food, specifically potato chips, once you open the bag you just keep eating.  However, I am more of a gourmet chocolate girl so my nephew is just going to have to learn to like to read because there are a lot of books that are both worth reading and fun!
Some Recommendations for Reluctant Readers with illustrations and text.  (All are in our database.)
How to Train Your Dragon (I liked this more than the CBR reviewer did, but I read it many years before it hit Hollywood.  The movie and book are very different.)
The Hero's Guide to Saving the Kingdom
"Who Could that Be at this Hour?"