Our Review Team
Cindy, Editor

An accountant and CPA by profession, I found myself a book reviewer for Squeaky Clean Reads by happenstance. When the opportunity came to transform that website into Compass Book Ratings, I was excited to seize it and meld my business background with my love of books. As the mother of three teenage sons, I have read a large number of children and young adult books and I believe that there is great value in a content review service. As much as we would love to read everything our children read, there just isn't enough time. I also appreciate being able to select books for myself that are really worth my precious and limited reading time. I believe there is a book out there for everyone–they just have to find it!
---
Rachel, Senior Book Reviewer

My mother was the one who sparked my love of books. Long before school instruction, she sat me down and taught me to read. My childhood was filled with trips to the library and bookmobile to find great books. My first loves were The Little House series by Laura Ingalls Wilder and the Pippi Longstocking series by Astrid Lingren. Now as a mom and speech pathologist, I am constantly looking for good, clean books to use at home and in therapy. I enjoy reading many different genres, but my favorites are usually historical fiction. I married my best friend, the "boy next door", and we have a beautiful little girl who we often find sprawled out on the floor, flipping through picture books. Together our family likes to swim, run and play tennis. Besides reading, I also love to bake, garden and travel.
---
Leslie, Senior Book Reviewer and Assistant Editor

I've been an avid reader for as long as I can remember. My mother would often find me curled up in a corner, avoiding chores with a book–or two. When I was growing up, there wasn't a large selection of YA books. I had children's books and adult literature to choose from. I've come to love YA fiction as an adult and read almost nothing else when I read for pleasure–any genre will do.
As a junior high school English teacher, I get a lot of satisfaction out of helping my students learn to love reading and guiding them to good books. I appreciate the concerns their parents have and try to make books available that are both enjoyable and relevant to my students and acceptable to their parents as far as content is concerned. When I served on the reconsideration committee at my local library, I found that patrons were frequently frustrated by the objectionable content in the books they checked out and wanted to know where they could get advice before they read. I do not believe in censorship, but I do believe there is an important place for content advisory. That brought me to CBR. I'm happy to be part of such a valuable resource.
---
Jenny, Senior Book Reviewer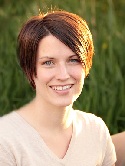 After finding Squeaky Clean Reads, now Compass Book Ratings, I wanted to get involved as a reviewer. I had recently started taking more time to read and kept getting frustrated that I would start a book only to find it filled with content that I didn't want to read. When I saw that more reviewers were needed I was excited to have the opportunity to keep others from dealing with my same frustrations. I also love being able to help busy parents who just don't have the time to pre-screen all their children's books and know how much I will appreciate it as my sons get older. I feel very blessed that my amazing husband makes it possible for me to be a stay-at-home mother to two silly little boys and we're excited to be welcoming another one shortly. When not reading or enjoying time with my family, I like baking, especially trying new recipes, and the occasional sewing project.
---
Susan, Senior Book Reviewer

Reading is more than just a passion. It is a part of who I am. I love the idea of having a place where I can preview a book for potentially offensive content. More than once, I have been blindsided by scenes or language I would have avoided. I primarily read fiction from all genres. I have six children and many happy hours have been spent reading together. I also love quilting, hiking, and camping.
---
Lydia, Senior Book Reviewer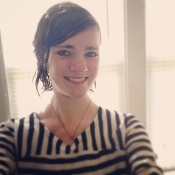 I have been an avid reader since I was three years old. Being home schooled my whole life gave me some extra free time to read. I enjoy all kinds of books, and if I am not listening to an audiobook, or reading something, I feel a little bit lost. Literature and the ability to read is a privilege I take for granted every day, even though I was surrounded by books in my previous employment as a young adult librarian. It may sound cliché, but books take me places I could never go in real life. They fuel dreams and feed inspiration. Books can be a form of comfort; a friend when I don't want to talk. I found a quote not too long ago that really made sense to me- "Art should comfort the disturbed, and disturb the comfortable" Cesar A. Cruz. Since I relate many things in my life to books and reading, I can find a lot of meaning in this quote. It is so true that art (or in my case, books) can be comforting and at times disturbing. But I take comfort in that.
---
Sally, Senior Book Reviewer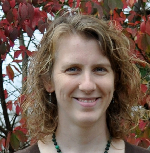 I remember as a young girl sneaking out of my bedroom to read by the hall light my parents left on, just so I could finish an exciting book. I've always loved books and reading is somewhat of a passion for me–something I'm passing on to my kids. I have four children and I have a hard time making them turn out the light when they say, "But I just got to the good part". They have all been precocious readers and it is my ongoing quest to find books that are at their reading level, but age appropriate.
Reading isn't my only passion though. I was a former school teacher of German and History, but I am currently a stay-at-home mom. I love to sew and spend almost as much time doing that as I do reading. The other third of my time and passion is devoted to my family. If I could quarter my time, the fourth part would be for travel. I love to learn about and explore new places.
When it comes to what I like to read, I am all over the place with historical fiction, fantasy, and non-fiction being the front runners. However, any well-written book will keep me interested and avoiding the task of making dinner or folding laundry.
---
LuLu, Senior Book Reviewer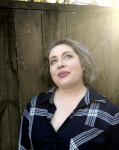 When I hear people say, "Oh, I hate reading!" I take it as a personal insult. Why?–Because I consider the act of reading to be an amazing asset and ability to have. Reading is a gift. Reading opens up an abundance of opportunities and discoveries. For me, reading has been a means to escape and explore different worlds. In the first grade when my mom helped me read Island of The Blue Dolphins by Scott O'Dell, I become thoroughly astounded that I could be entertained by a book without pictures, that my mind could conjure up images and transport me to a place the author created. I knew then that reading was to be an act of enjoyment and not something to be dreaded. To me being able to read was like possessing a super hero power and I wanted that power so I became determined to learn to read on my own. I appreciate books of all genres, but my main squeeze is fiction. Depending on my mood it could be romance or suspense; lately I've been courting fantasy. When I don't have my nose in a book, I am locating tasty paleo recipes, writing in-coherent poetry, and crafting with paper.
---
Beth, Senior Book Reviewer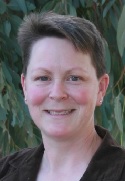 Reading a good adventure story has always been a vacation in the theater of my mind. When I'm stressed or just need to get away for a few minutes, I love the opportunity to climb into somebody else's world. I didn't enjoy reading until I was in the Air Force and building bombs in Korea; it was a wonderful distraction from the real world. (I tried bull riding, but it wasn't exciting enough.) Now, as the mother of two avid readers, I find that I can't keep up with everything they are reading. In my search for assistance, I found Compass Book Ratings. My favorite genre is young adult action but with little or no bad language or gory scenes. I love the idea of helping other families be aware of what is inside the cover of books that will lead their families on adventures and voyages to other galaxies and times full of fun and mischief. My Dad always says that if we can read, we can do anything. Reading starts with having fun. Then it can lead us to opportunities that will open worlds to us.
---
Beckie, Senior Book Reviewer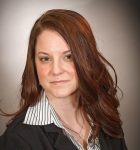 I am a full-time mom, full-time wife, and overtime reader. I have been an avid reader for as long as anyone can remember. It must run in the family because both my mother and grandmother are also voracious readers and often pass books back and forth. Almost any genre can spark my interest, but I often go in streaks, reading a bunch of books from one genre, then switching to another for a while and back again. I am also a nurse with a double master's degree in business and nursing.
When not taking care of my household or traveling for work, I enjoy cross-stitching, traveling, and I am an avid trap shooter.
---
Katrina, Book Reviewer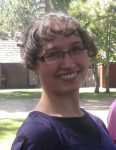 I can't remember a time when I didn't love reading. In the family, I was that weird kid who would read the school readers because I had devoured everything else in the house, and we weren't due to go to the library for another couple days. The first books I remember reading were Beverly Cleary's Ramona series, but then I discovered fantasy and that was it for me. I read all the Narnia books, The Hobbit, Lord of the Rings, everything by Brian Jacques, and everything I could find by Diana Wynne Jones. Fantasy is my bread and butter. I read and write it. I'm obsessed with world-building and fascinated with lyrical prose. I love that I can contribute to the writing community by recommending good books that can actually make a difference in a person's life.
---
Lacey, Book Reviewer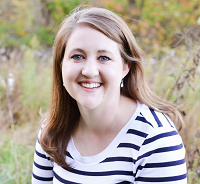 My mother instilled in me a love of books. We went to the library every week and checked out at least 40 books. I can still remember curling up in her bed, as she would read to me. Our bookshelves were always overflowing with books, and still are. Whenever we were going on a road trip – even a 40-minute one – I would bring two or three books, just in case I finished the others. I always have a book in my purse and two on my nightstand. Reading is a part of me. My favorite books are ones that change me and my perceptions of the world in a significant way. My favorite genre is probably historical fiction with biographies as a close second.
I am the mother of three active boys, who have inherited their mother's love of books. We go to the library at least weekly, if not more. We are constantly picking up books we have chosen and spreading them across the floor. I love seeing my boys get lost in subjects that intrigue them. I love that Compass Book Ratings provides an avenue to choose what is in the books you read. I grew very frustrated as I would get into a book, fall in love with the characters, only to find that the content was not to my liking, thus tainting the story and experience for me. I also worried about the future of my boys wanting to read books before I could read them first – unsure what content they were going to run into. I love the choice Compass Book Ratings gives to readers and parents to enjoy reading within your own terms.
---
Calinda, Book Reviewer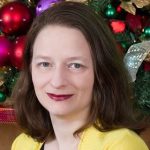 I have loved to read since I was very young, and I try to pass that enjoyment of literature on to my three sons. As a result, I try to be knowledgeable about what they are reading, but with a full-time job as a data analyst, a long commute (filled with audio books, of course), and what seems like a million sports, music, and academic extracurriculars, I found that I don't have the time to keep up with their every reading choice. In the past, a parent could confidently turn their children loose in the library and know that unless they strayed into the adult section, the books would be free of bad language and objectionable content, but that simply is not the case anymore. I am pleased to be a part of a site that helps parents and readers find books that meet their specific content needs.
My taste in literature leans heavily towards sci-fi, fantasy, and (my favorite) horror, and the latter can present some fairly murky waters for parents to let their children explore. I enjoy novels of both the standard and graphic varieties. Since those genres, and graphic novels in particular, tend to appeal to boys, I hope that I can help other Boy Mommies in their quest to find books that their little video gamers future bibliophiles will read and enjoy.
When I am not reading, I enjoy tabletop role-playing games, video games, and singing karaoke. I have a wonderful husband who lets me indulge my reading habit by sharing the housework and being a great dad to our genius kids and their faithful hound.
---
Mireille, Book Reviewer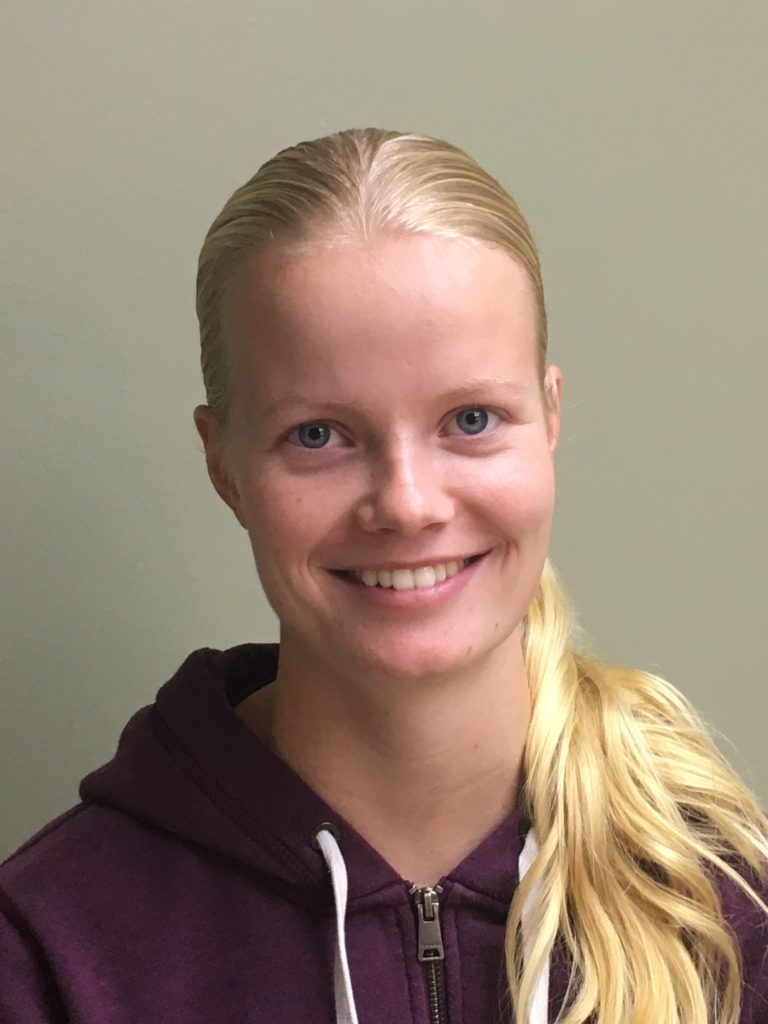 I was homeschooled from kindergarten to grade 10, which gave me a love for reading. Growing up books were an integral part of my life, and I've always been able to make time to read. I'm most widely read in YA fiction, but fantasy is becoming my favorite genre. My free time not spent reading is mostly spent outdoors camping, riding a bicycle, or otherwise enjoying nature. I'm also a science nerd with a special interest in entomology.
---
Former Review Team Members
Kalani, Programming
Kalani is not a book reviewer, but we couldn't have gotten our database up without him. We are ever so grateful for his programming and technical support.
Emily, Senior Book Reviewer

Growing up, books were my best friends. My first loves were the Chronicles of Narnia…I remember finding them in the discard box of the mobile library that came every week to our little neighborhood in California. My husband and I have been married for nine years, and we have four children. Since being married, we have moved 9 times (to places like Yaounde, Cameroon and Helsinki, Finland). Since my husband works for the foreign service, we get to live in and visit places that I've only read about in books! Sadly, I've been burned quite a few times by reading something that was highly recommended to me, just to be completely shocked and horrified by the content! This is why I was SO thrilled to be a part of Squeaky Clean Reads–now Compass Book Ratings. I know there are people out there who want to read books that uplift, inform, entertain, transport, educate; without having to sift through all of the language and scenes to find the actual plot line. I read anything and everything. I love the smell of books. My kids giggle at me when I open a new box of books from Amazon and I inhale the new pages and rub the shiny new spine against my face! 🙂 My husband just rolls his eyes at me and is grateful he has me on a budget! 🙂
Cindy B., Senior Book Reviewer

As a kid, I used to tell people that I wanted to be a "professional book reviewer" when I grew up (along with writer/ballerina/figure skater/mom). I thought that any profession that involved the full-time reading of books was my idea of heaven. Getting the chance to review books is a little dream come true! Books have always been a major part of my life; characters like Anne Shirley, Jo March, and Harry Potter feel like old friends. In high school, I would beg my friends to give me Amazon gift cards for my birthday so that I could add to my library of old favorites. My tastes in reading run the gamut, from young adult fantasy to nutrition and psychology—and my poor husband gets to hear me talk incessantly about them all! I'm already collecting books to give to my future children!
Kristen, Senior Book Reviewer

I honestly don't remember when I started to love books, they have always been a huge part of my life. My parents are avid readers and seem to have garnered that characteristic in all of their children. I remember several late, late nights completely immersed in books while growing up, while the rest of the house was quiet and asleep. I think picking up Patricia C. Wrede's books introduced me to the world of fantasy literature, and that genre has been a favorite ever since. My favorite activity is cuddling up in a blanket with a good book, especially in the wintertime in front of a fire with a mug of hot chocolate! With my history degree, I was able to study great writers from ancient times to modern and explore their writing styles and my own. I love a book whose language flows so smoothly that you can't help but experience the world the author has created. I have three children, and when I am not caring for them or reading, I enjoy writing, singing, cooking new and yummy foods, drawing and painting (once in a blue moon), watching my favorite TV shows and good movies, and being with friends.
Megan, Book Reviewer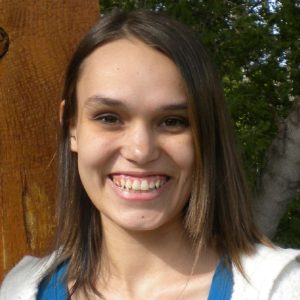 Take me to a book store and it will be at least an hour before you can pry me from the shelves, never leaving empty handed. I have had my own bookcases (that's right, plural) collecting my favorites since I was little. I like reading not only for the storyline, but also to see the author's creativity and the way their personality comes through in their writing. However, I have also been known to throw books across the room on occasion if the content is inappropriate or distasteful (and yes, my professor found out about it). I am majoring in English with an emphasis in Creative Writing and am happy to be able to review books so others can select books with a content level appropriate for them. I also enjoy writing and am hoping to contribute to the list of quality books someday. In the meantime, reviewing books gives me the opportunity to share my favorite books with others and give them a taste of the magic of literature.
Ambra, Book Reviewer

I have learned through the years that what I read has a strong impact on the way I feel and how I look at life. I have learned to be wise about what I read. As a mother of four, I try to encourage my kids to choose good books. I try to help them to find favorite authors and explore new genres. I am so excited to be a reviewer and share my love of books with more people. I love to read, write, scrapbook and teach my children. The actual teaching of the children can be slow going at times, especially with my son who has Down syndrome, but the rewards are priceless.
Matthew, Book Reviewer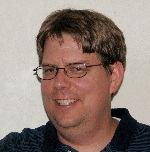 I didn't like reading at first. It was boring. It took me awhile to find out that great places, amazing people, and fantastic things were found in the pages of books. In a third grade read-a-thon, we had a work sheet that was a picture of a stone path that led up to a castle. Each half hour we spent reading, we got to color a stone of the path in, eventually granting us a prize when we reached the castle. Three weeks in to the four-week program, I had one stone colored. Mom gave me Richard Scarry's Busy Busy World and for some reason, reading it was fun. I earned four stones that afternoon. People say knowledge is power, but real power is the ability to apply that knowledge. Stories and books do this; fiction or non-fiction, it doesn't matter. Read a book–you might learn something. More importantly, you may become powerful. Oh, by the way, I never made it to the castle. Too many books to read. Why would I want to be finished?
Sherel, Book Reviewer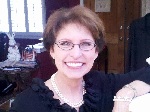 An avid reader, I can't remember a time when I wasn't the proud owner of a library card. My earliest memories involve my mother reading to my sisters and me, and she successfully instilled a love of books and reading in all of us. I started out with Dick and Jane, advanced to the Bobbsey Twins, then Nancy Drew Mystery Stories, and the Hardy Boys and never stopped. My genre of choice is non-fiction; especially biographies, but history and historical fiction are right up there too. I'm the proud mother of three adult children, two sons and a daughter, who delight and amaze me. My interest in "content review" developed during my children's middle and high school years as I read, reviewed, and discussed many of their literature reading assignments. Our home is filled with books, lots and lots of books, and we are all "readers" even my daughter who struggles with a learning disability. Other things that keep me busy and satisfied are cooking, growing roses, quilting and motorcycle rides with my husband.
Jackson, Book Reviewer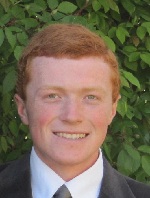 I enjoy reading adventure books like Gary Paulsen's The Hatchet, probably because I like to lead an active life. Outside of reading, I camp, hike, run cross country and work on a farm, and a lot of these experiences let me appreciate the content of a good book, as well as the unlimited possibilities that can happen between its covers. Reading and writing, though not as popular as it once was, is still an important part of our culture and daily life, and to me it will always be the most intimate form of human artistic expression. Whenever a writer writes a book or an essay, he or she writes a part of themselves into the pages. When somebody reads that work, they are exposed to a small part of the author's life, whether they know it or not. As a reviewer, I am glad for the opportunity to share my view on books and introduce other readers to enjoyable and fun books.
Marilyn, Book Reviewer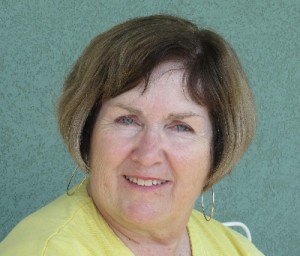 I was educated at Boise Jr. College and Brigham Young University for Bachelor of Arts degree in English. My Master's of Education was earned at Brigham Young University. I taught language arts and reading in junior high and high school for 15 years. I spent the next 15 years as a high school media specialist, retiring in 2009. I love reading, music, gardening, sewing, being with my children and grandchildren, and traveling.
Ailsa, Book Reviewer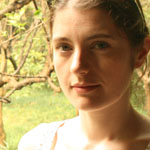 The book that I first remember reading by myself was Enid Blyton's Five Go to Treasure Island which I found on a dusty bookshelf in my grandmother's island home one summer when I was six. It was an old hardback copy, over an inch thick and I was enthralled, updating my friends daily on the story. Nothing much has changed; I am still obsessed with literature. Growing up in a remote corner of the Scottish Highlands reading was my passion and books have been my companions through happy times and harder ones. I studied at Edinburgh University and now live in southwest China where I teach English at a university. I'm married with two crazy small boys and when not teaching, running after my children or reading I also enjoy writing, cooking and traveling. I've always wanted to review books and I'm honored to be part of the Compass Book Ratings team.
Annalise, Book Reviewer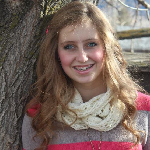 Ever since I was little, reading has been a huge part of my life, and even now I find it is one of my favorite things to do! Usually when I go to the library, I end up leaving with embarrassingly huge stacks of books, which I usually finish within the week. I'll read almost any genre, though I prefer fantasy and mystery – Sarah Beth Durst and Shannon Hale being some of my favorite authors. However, just glancing at a cover and summary are not always enough to help you decide wisely which books to read. I know I have had some bad experiences, where I've picked up seemingly great books that end up having WAY too much content for me. That's why I love book reviewing!
Nicole, Book Reviewer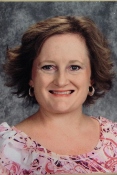 My parents tell the story of hiding books under the couch so they didn't have to read the same one over and over to me. Books have always been a part of my life and now they are my career. I am the District Librarian for a small public school in Texas. I began my career in a junior high library in 1999. Since then, I have been blessed to serve students in four districts. Through the years, I have had the opportunity to share books with students at all grade levels. I have found that junior high and high school students are my favorite age groups. I read their YA books all the time so it only made sense to start reviewing what I was reading.
When a student tells me that they don't like to read, my reply to them is that they don't like what they are reading. They haven't found that book they can relate with yet. I read all I can so that I can connect students to the perfect book for them. My current library serves 6th to 12th grade. With such a wide range of age groups, I needed a place to go to and get content advice for my students. I obviously cannot read all the books, but I need to guide my students to age appropriate materials. The search for content advice led me to Compass Book Ratings. I am excited to be a part of the review team.
My husband and I have two beautiful girls. When I am not taking them to gymnastics, AWANA, or FFA activities, I like to cook outdoors, crochet, walk/run, and spend time with our extended families. We live in the country and raise chickens and rabbits. Reading with my girls is a time that I treasure. My hope is that they will grow up to be life-long lovers of books.
Amber, Book Reviewer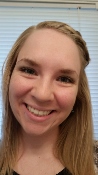 The only way I can get myself to exercise every day is to have a book with me while I walk. Whether it is an audiobook blaring from my smartphone as I walk my dog, or a book balanced precariously on my treadmill as I tread the endless miles—it is necessary. Therefore, if I live any longer from my vigilant exercise, I guess I can thank all the authors of the countless books I've read.
I am devoted to stories. The guest bedroom at our house is themed "Harry Potter." My dream job is to be a librarian or book editor. I even wanted to name our dog Ender or Julian Delphiki, but my husband put his foot down (which was probably a good idea). I am currently collecting all my favorite picture books from my childhood, despite the fact that I have no children. Whenever my husband is in need of a good book, I take it as my personal mission to find him one that he will like. My favorite of my Pinterest boards is called "Amber Bamber's Favorite Books". (Amber Bamber is a childhood nickname, and no, I have not quite grown up yet.) So, yes, I love stories, and could wile my life away reading them. That is what I call living the good life.
Amberle, Book Reviewer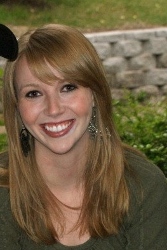 I always say that I love to read and that books are my passion, but as I have grown a little older, I have come to realize that isn't entirely true. I do love reading, but my true passion is stories. For as long as I can remember I have been completely enthralled with a good story, no matter the medium: books, theater, movies/TV shows–even a few video games (yes, I am a nerd). I lose myself to them. My childhood was filled with stories; there wasn't a car ride with my parents that didn't involve them, whether it was my dad regaling us with one of the adventures of "Princess Amber" and "Sir Geoff" (my younger brother) or listening to my mom tell stories of her work day at the hospital. I could find stories most any place, and when I couldn't, I would make them up. Needless to say, I was a bit of a spacey dreamy child. It wasn't until about the age of twelve that I was able to find the story that turned me into a reader, but when I did, there was no stopping me. I am so excited to be able to take my passion and expand on it in a way I hadn't contemplated before and help spread my love of a good story.
Olamide, Book Reviewer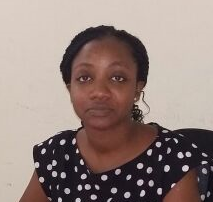 I have been an avid reader since I have been able to read. When I was a kid, I read everything I could lay my hands on – storybooks, newspapers, bibles, pamphlets, textbooks and even product labels. I constantly made trips with my parents to bookstores and libraries, and I have developed a dependence on fictional books, especially action, adventure, mystery and fantasy. I truly believe that reading is the best kind of mental therapy there is, and that the world would be a better place if more people read books.
My reading list is rather ambitious and the need to weed out books with strong content led me to Compass Book Ratings. I think it is an amazing service and I am glad to be a part of it.
I am a mechanical engineer and I freelance as a copy editor. Besides reading, I enjoy recommending books, watching movies, making crafts and creating databases of all kinds.
---
Squeaky Clean Reads

Please note that reviews dated prior to February 1, 2012 came from SqueakyCleanReads.com and had a more informal content review process. Those reviews have been added to our database because they have a lot of great content information, but their format will look different and there may be wider variation in those reviews.
---
CleanTeenReads.com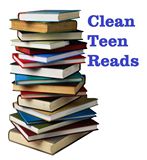 On May 15, 2014 Compass Book Ratings acquired CleanTeenReads.com. Many reviews were acquired from CleanTeenReads.com and these reviews were not completed using Compass Book Ratings' standardized checklist. Nevertheless, the reviews contain useful content information which is included. The overall content number ratings have been approximated based on this information. Because CleanTeenReads.com did not provide age recommendations or overall star ratings, we had to assign those. When one of our book reviewers was familiar with a title, then their star rating and age recommendation was used. If it was a title unfamiliar to our team, then the star rating was assigned as a 4; age recommendations were then assigned after considering reading level, book length, age of protagonists, themes, and other factors. Some of the overall reviews may contain spoilers.