Reader Choice Awards
Do you know the award for your state?
Award-winning! Who doesn't love awards, especially awards for books?  Every state in the Union has at least one award devoted to books for young, school-aged readers. The awards vary by name, age category, eligible books, and who can nominate titles. However, a good number of the awards are actually reader nominated, as in nominated by kids and young adults; it appears all states allow kids to have the final say in picking the overall winner for each age category.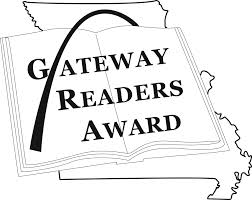 Sally, one of our reviewers, came upon The Truman Readers Award (Missouri) and it inspired her to do some compiling. First she identified the awards by state. So if you would love to see the name of the awards for your state, click here.  (There is also a nice listing of awards by state at https://archive.hbook.com/resources/awards/state.asp.  However, not all the links work and it also includes other awards besides children and teen choice awards.)
Next she gathered the nominations for 2014-2015 titles by state. To see the nominations for your state, click here and zoom in about 400% (Sorry!).  This list includes the books for ALL of the age ranges, which usually go from 3rd through 12th grades.  The list was a compilation of books nominated as of December 2014.
Last she compiled all books nominated for a state award in 2014-2015 into a master list. (Once again, this was for book nominations as of December 2014.) She has listed the total number of times it was nominated, throughout the nation, for an award and provided a hyperlink for nominated titles that Compass Book Ratings has a review for as of December 25, 2014. To see this information click here.
If you have an avid young reader, depending on the state and award, they could actually be part of the nomination process and nominate their favorite title or have a part in choosing the overall winner for their state. The best source of information on how to vote would be the librarian at school or the local public library. Many schools throughout the nation are involved. Use our master list of awards as a jumping off point to get involved in making your voice heard.
Even if you don't want to vote, the list of nominated titles is a great peek at what kids and teens think constitute a "good read".
(Thanks, Sally!)
Related Posts: