The Michael L. Printz Award for Excellence in Young Adult Literature was first awarded in the year 2000 to Monster, by Walter Dean Myers.  Selected by a committee of 10 members, one book is named a winner and up to four honor books may be named for being the best young adult books published in the preceding year.  In terms of "best", it is defined for the award's purpose as "solely on literary merit".(www.ala.org/yalsa/booklistsawards/bookawards/printzaward/aboutprintz/criteria )  However, the criteria for what determines literary merit seems to be nebulous and fairly fluid year to year.  Young adult, for the purposes of this award, is defined as books targeted at teens, ages 12-18.
The category of young adult literature is a relatively recent development.  Twenty years ago it really didn't exist.  Readers started with children's literature and then when that was outgrown, they jumped straight into adult fiction.  Young adult literature has evolved to fill the space in-between.  Most often the characters are teenagers and the books gravitate towards coming of age themes.  Adults these days find themselves reaching down to read these works, particularly when a quality one comes along.  The Hunger Games by Suzanne Collins is one such example.
There are many literary awards for books, but because the Prinz award is sponsored by the American Library Association, as is the respected Newbery Award, and the Prinz award-winning books are often recommended by librarians and other educators, Compass Book Ratings felt it was important to have a content review for these books.  Sprinkled throughout our review database are some of the previous winners and award books.  Beginning with 2012, we wanted to commit to reviewing and providing a content analysis for all the Prinz books.  This proved to be no small task this year as four of the five books were extremely high in content.  Sadly, because of the pervasive content and high content levels in most of these books, Compass Book Ratings may not invest time in analyzing  future Prinz winners.
So, what did we think of this year's round-up of Prinz winner and honor books? Hands down we loved Scorpio Races by Maggie Stiefvater!  Authentic characters, top-notch writing, solid plot, and moments of humor make this the book to read.  Definitely one of the more compelling books I have read this year.  This book is a keeper and recommended for ages 16+.
Below is the complete list of the 2012 Prinz Books.  See the full review and content analysis by clicking on the book's title.
2012 Prinz Winner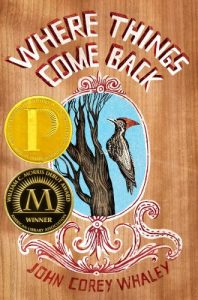 by John Corey Whaley
3.5 Stars
2012 Prinz Honor Books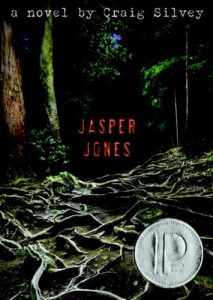 by Craig Silvey
3 Stars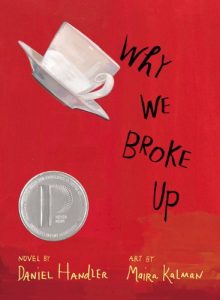 by Daniel Handler
2.5 Stars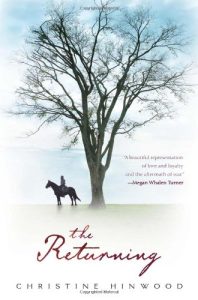 by Christine Hinwood
3.5 Stars
by Maggie Stiefvater
5 Stars