The Newbery Award is awarded annually in January to books published in the previous year.  The winner and honor books are selected by a committee and the award recognizes "distinguished children" books.  From a reader's perspective, the books sometimes selected aren't always the top reads, but in our opinion, the 2013 books selected were all solid across the board with no truly questionable outliers that left us scratching our heads in complete bewilderment.  Here is a quick round-up of the 2013 Newbery Books.  To see full reviews with rated content analysis, click on the links below.
2013 Newbery Award Winner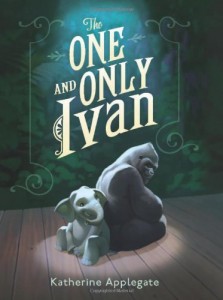 The One and Only Ivan by Katherine Applegate is the charming story of Ivan, a gorilla, and Ruby, a baby elephant.  A gentle read that is appropriate for younger readers, but also would be enjoyed by adults.  Compass Book Ratings actually loved this book and agreed that it was a good pick for this year's award.  It was probably our favorite of the four 2013 Newbery Books.
2013 Newbery Honor Books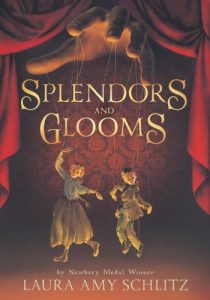 Splendors and Glooms by Laura Amy Schlitz is a gothic book that positively drips with sinister atmosphere.  Evil magicians and puppets–what's not to fear?  This book is probably best suited to older readers because of its pacing, themes, and overall vibe.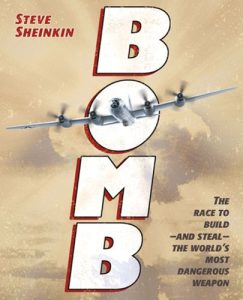 Bomb:  The Race to Build–and Steal–the World's Most Dangerous Weapon by Steve Sheinkin is a non-fiction account of the building of the first atomic bomb.  A very accessible read that will educate even adults about some of the history behind this seminal event in world history.  Many boys are partial to non-fiction and this would be a great one to select.  This was probably our second favorite of the 2013 Newbery books.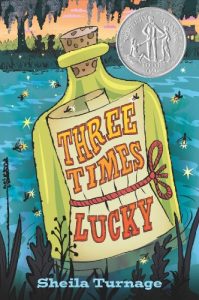 Three Times Lucky by Sheila Turnage is a quirky and unique mystery.  Set in the South is has humor, but some serious topics like domestic abuse.  This book is probably a good fit for those "middle" middle grade readers.
Our Nomination
Okay, okay….we know that nominations were closed long ago and that the award has already been made.  However, one of our middle-grade reviewers, Cindy B., was surprised that Wonder by R. J. Palacio wasn't included in the 2013 Newbery Books.  See our review and hear her praise for a book that has something for even adult readers!
Related Links: