[share title="Share this Page" facebook="true" twitter="true" google_plus="true" linkedin="true" pinterest="true" reddit="true" email="true"]
Have you noticed how summers seem to be getting shorter?  (Terrible!)  All the more reason to queue up your summer reading list early.  Like last year, we decided to go with twelve hand-picked selections that are all wildly different from each other.  (That is approximately one book for each week of summer–unless your school district is truly evil and you have less than twelve weeks!) This list has it all–and no Moby Dick on this list. We were quite picky as we scoured our database.  We only want to give fabulous recommendations.
Click on Book Cover to See Complete Review
[share title="Share this Page" facebook="true" twitter="true" google_plus="true" linkedin="true" pinterest="true" reddit="true" email="true"]
#1 – A Love Letter to a Classic
Think Jane Austen…but with spies involved.  This new novel pays homage to the Regency Era.  It is fun, light, and yes, perfect for the beach.  In fact, the opening scene takes place right next to the ocean.  This is true escapist fiction.
#2 – An Award Winner
This graphic novel won the 2007 Michael L. Printz Award–and a few others along the way.  Because it is a graphic novel (bonus!) it is a quick read.
#3 – Something New (As in, hot off the presses this year)
This is a thoughtful addition to young adult historical fiction.  It takes the reader to Germany-occupied Holland; definitely a gripping read.
#4 – A Dose of Dystopian
No young adult reading list would be complete without at least one dystopian entry.  There is great tension in this book; it will have you looking over your shoulder.
#5 – Something Contemporary
"A heart-warming, and sometimes wrenching, coming of age story" per our reviewer, Amberle.  Dessen is a popular young adult author so this might be a good book to sample to see if you like her style.
#6 – A Series
This series is a prequel to Ender's Game.  There are three books and this one is the first.  So get your sci-fi fix and start a new series.  Plus, this is a series where are all the books are out so you won't be hanging about waiting for the next book to be published.
#7 – Something Quirky and Funny
This is a bit of a dark comedy and at times irreverant, but so entertaining.  Who knew that death could be so complicated?
#8 – A Non-Fiction Book
Pretty interesting stuff in this book. Dog lovers will definitely adore.  Yes, it talks about cadaver dogs and that seems a bit morbid, but give it a chance.
#9 – An Indie
This is a book from a small publisher.  Actually, it may technically be self-published.  They are so small this seems to be their only book.  Regardless, it was a little gem we stumbled upon.  If you love fairy tales, definitely check this one out.  It has strong female and male characters.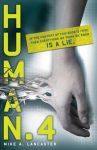 #10 – A Sci-Fi
Eerie, suspenseful, and a look at technology gone wrong, this book has a strong male voice.
#11 – A Memoir
If you haven't read a memoir before, then now might be the time to try one.  It is different than non-fiction in that it is a first person account and perspective on someone's life or experience.  "Anyone who has ever felt broken, left behind, or incomparably different will not only relate, but cheer for Emily and her courageous candor."  – MaryLou, CBR Reviewer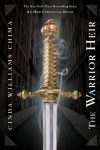 #12 – A Fantasy
Who doesn't need a fantasy fix–especially in summer?  I can't say enough good things about this book.  It is action-packed with great characters that look very much like the real-life teenagers you know.  Bonus:  It is the first in an already completed series so if you love it, then you can just keep reading…and reading…and reading.
[alert heading="See Our Prior Year Recommendations for YA Summer Reads!" type="info"]2015 Recommendations      2014 Recommendations     [/alert]
Have an outstanding summer and happy reading! – Cindy M., Executive Editor
[share title="Share this Page" facebook="true" twitter="true" google_plus="true" linkedin="true" pinterest="true" reddit="true" email="true"]