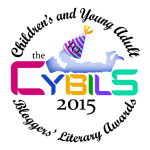 So what is the Cybils award?  It is an award for children and young adult literature.  Books are nominated by category by book reviewers and bloggers.  Judges narrow the nominees down in the first round of judging and then select a winner in each category in the final round of judging.  "This book award was begun to fill a gaping need in the world of children's books. We have only two criteria here: literary merit and popular appeal. If it's literary but unreadable, it's re-shelved. Popular but dumb? It's toast. " – Cybils WebSite
2013 was when Compass Book Ratings first discovered the Cybils Award.  We nominated titles in various categories.  Our 2013 Young Adult Graphic Novel Nominee, Templar by Jordan Mechner, went on to win its category.
In 2014, we again nominated in several categories.  We were thrilled that three of our nominations made it to the finalist stage:
The Family Romanov by Candace Fleming went on to win for the 2014 Non-fiction for Young Adults Category.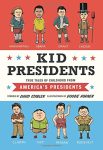 This year (2015) we again have had one of our nominations make it to the finalist category:  Kid Presidents: True Tales of Childhood From America's Presidents by David Stabler.
To see the current list of Cybils Finalists in all categories, visit the Cybils Website.
– Cindy, Executive Editor