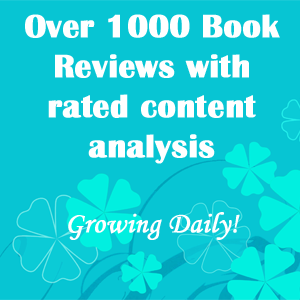 With the posting of the book review and content analysis of Counting by 7s by Holly Goldberg Sloan (Fabulous book!–and you can quote us on that), Compass Book Ratings now has 1,000 book reviews in our database.  We fired-up the website on March 19, 2012 with 228 reviews from our predecessor site, Squeaky Clean Reads.  Thanks to some hard-working reviewers we have added 772 book reviews with rated content analysis since that time.
Compass Book Ratings posts seven to ten book reviews with rated content on a weekly basis.  We do it for free.  We review books for all ages of readers because we learned that parents who are interested in book content levels for their family tend to be interested in content levels for their own reading choices.
If you find Compass Book Ratings useful, please pass on our web address to interested friends.  Word-of-mouth is one of the best ways to help interested users find our website.  We are already doing a lot of work so we would love to have more people benefit from it.
We are happy to celebrate this long-awaited milestone with our site users.  Happy Reading from Compass Book Ratings and thank you to all the Compass Book Ratings Book Reviewers!