It is that time again when the American Library Association makes their annual selections for the past year's outstanding  contributions to children's literature.  For the most part, we think they chose well.  Our favorites were The Girl Who Drank the Moon and The Inquisitor's Tale.
2017 Winner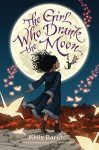 This is basically a fairy-folk tale.  The writing style is first-rate–and exactly what the Newbery selection committee loves to select–a stylish, literary voice.  It is a complex narrative and might not catch the imagination of the more impatient, young reader who loves fast-paced action.  All-in-all, I have yet to be disappointed by any of Ms. Barnhill's books.
2017 Honor Books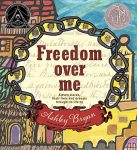 Like 2016, this year's selections include a picture book, which normally would get the nod in Caldecott awards.  This is historical fiction and really is an older child's picture book  as it examines slavery.  The stories, coupled with artwork, were inspired by some original slave documents that listed the sale of an estate's slaves–listing them merely as property.  The author created a backstory and dreams for each of the eleven characters.  This is a good discussion book for elementary-aged readers.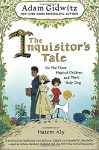 I have to be honest–this is my favorite of the 2017 selections.  I adored it and I thought it brilliant!  (See my review and you will get the full-force of my gushing.)  It has a trio  (or a quartet, if you count the dog) of diverse characters.  It is a quest filled with bravery, sadness, adventure, and humor.  It is mostly historical fiction in its setting, but there are dragons and miracles so it pushes beyond that narrow definition. (Plus, illuminations!) Just read it!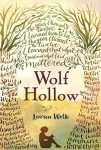 This book is historical fiction.  As our reviewer wrote, "This is not a comfortable book.  It is a book to make you think, to make you examine your own life, and to wonder what you would do in the situations that the young Annabelle encounters."
Happy Reading! – Cindy, Editor