Compass Book Ratings is hosting its 3rd annual Library Giveaway.  (Our first two Library Giveaways were through our predecessor site, Squeaky Clean Reads.)  Patrons, librarians, educators…basically anyone…can enter on behalf of their favorite public or school library. It's a fantastic way to thank your local library for all the work they do, especially in the midst of budget cuts.  The library with the most entries on its behalf will receive first choice of the prize packages. All other prize packages are distributed by random drawing. In our 2013 Library Giveaway, there are 9  different prize packages to choose from.  This is a giveaway you enter on behalf of your favorite library.
So if you love your library, show your love by entering the 2013 Compass Book Ratings Library Giveaway today.  The giveaway runs for the month of February and there are chances to enter daily.  If you like, you can even grab the Library Giveaway button to post on your blog or website.  The button will take others straight to this giveaway.
Giveaway is open to U.S. Residents.  For full terms, visit our policies page.
Thank you to the publishers sponsoring this giveaway!
Lerner Publishing, Shadow Mountain, Covenant Publishing, Sterling Publishing, Gibbs-Smith, Cedar Fort Publishing, Scarletta Press, Albert Whitman
Check out the fabulous prize package options!
Prize Package A:  Lerner Publishing Educational Books (17 Books)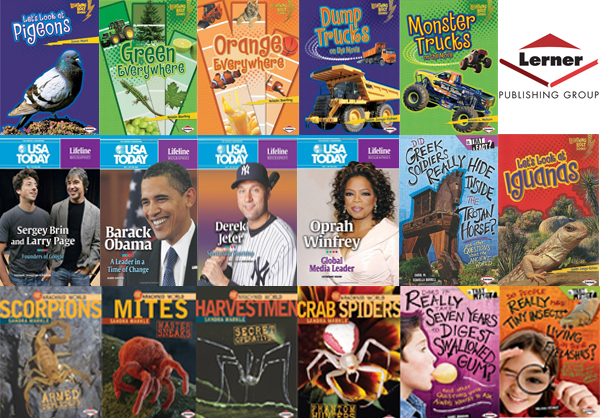 Prize Package B:  Cedarfort Mixed Titles Package (12 Books)
Prize Package C:  Shadow Mountain Publishing (12 Books)
 Prize Package D:  Scarletta Press (8 Books)
Prize Package E:  Covenant Publishing (6 Books)

Prize Package F:  Mixed Titles (11 Books)
Prize Package G:  Mixed Titles Middle Grade (10 Books)

Prize Package H:  Mixed Titles (10 Books)

Prize Package I: Mixed Titles (8 Books)