So if you have seen our young adult summer reading lists from previous years, then you know the drill:  approximately 12 weeks of summer = 12 suggested books.  (Keeping the math simple since it is summer break, that means one book per week.)  We tried to pick wildly diverse books to keep things popping, and as always, only the best for our readers.  Enjoy the following hand-picked selections!
Click On Book Cover to See Complete Book Review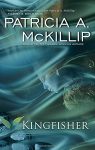 #1 – Something From An Award-Winning Veteran Writer
Kingfisher by Patricia A. McKillip
Ms. McKillip has been churning out fabulous fantasy since the 1970's.  She has received many awards, including the World Fantasy Award for Lifetime Achievement 2008.  Her fantasy is the real-deal, not some of the stuff that masquerades as fantasy these days. See how a master does it.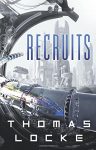 #2 – Science Fiction
Recruits by Thomas Locke
A great cover for the first book in a series.  The story is stuffed with intriguing ideas.  The protagonists are twin brothers who have a heart-breaking history.  Get swept up into the realm of what-ifs!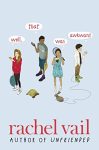 #3 – Something Hilarious
Well, That Was Awkward by Rachel Vail
Our reviewer, Jenny, wrote, "I want to read everything Rachel Vail has and ever will write if it's this funny!"  Great characters and situations that everyone can relate to.  Sounds like a perfect summer read to me.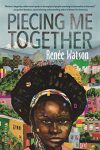 #4 – Something New (As in hot off the presses this spring)
Piecing Me Together by Renée Watson
This book came out on Valentine's Day 2017 to a lot of well-deserved praise.  Our reviewer couldn't say enough good things about it.  So just click on the book cover and read the entire review.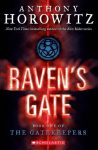 #5 – Something Creepy
Raven's Gate (Book One of the Gatekeepers) by Anthony Horowitz
Anthony Horowitz is the author of the best-selling Alex Rider Series.  Here he takes a turn to the creepy with a horror/mystery story.  Luckily, it is summer and you can read it in the middle of the day–in full sunshine, and not creep yourself out too much.  It is the first in a series.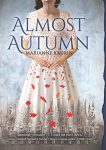 #6 – Historical Fiction
Almost Autumn by Marianne Kaurin, Rosie Hedger
This novel is set in Norway during the 1942 German Occupation.  The author grew up hearing first-hand accounts from family members so it has a many authentic details.  The main character is a fifteen-year-old girl in a Jewish family.  It has all the elements that one would expect from compelling historical fiction.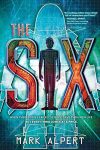 #7 – Action!
The Six by Mark Alpert
The protagonist of this action-packed book is Adam, a 17-year-old with a disease that is killing him.  He is one of six teens who are fighting for their lives.  This is an rapid, action-based book, but it does have a sci-fi element to it.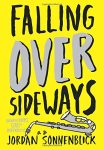 #8 – Contemporary Fiction
Falling Over Sideways by Jordan Sonnenblick
Just love, love, love this author!  Mr. Sonnenblick's writing is humorous and heart-felt at the same time. He always nails it and totally "gets" it when it comes to capturing teenagers.  This is his latest book and it is no exception.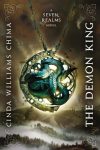 #9 – Fantasy
The Demon King (Seven Realms) by Cinda Williams Chima
Ms. Chima has written a couple of other series for young adults.  This one has all those elements of a good fantasy, but it also has a slew of likeable characters.  Fantasy has always been great for escapism reading and hey, its summer, so escape.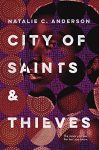 #10 – A Thriller
City of Saints & Thieves by Natalie C. Anderson
Although fiction, this book was based on real events and follows the path of refugees fleeing from the Congo to Kenya.  There is a strong female protagonist in this engrossing story and you will experience the gritty streets with her.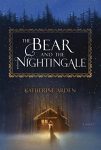 #11 – A Debut Author
The Bear and the Nightingale by Katherine Arden
Spellbinding, gripping, and atmospheric!  This fantasy is set in medieval Russian and you can practically feel the frost rolling off the pages.  Sterling characters and so much to love!  To get the full gushing review just click on the book cover!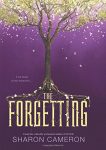 #13 – A Mash-up
The Forgetting by Sharon Cameron
Reviewer MaryLou wrote, "What starts off as a romantic fantasy seamlessly takes off into a mysterious sci-fi that begs the question–how in the world did the author just pull that off?"  This is an experienced author so you are definitely in good hands.
Happy Reading! – Cindy, Executive Editor