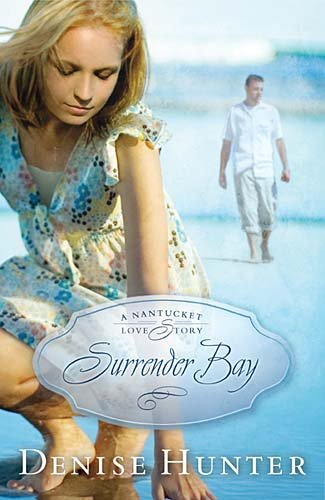 Publisher's Note:
Once childhood friends, Samantha and Landon are now separated by distance and secrets. Will Samantha's return to Nantucket bring her the peace she longs for?
Samantha Owens' estranged stepfather has died, leaving her his cottage in Nantucket—a place she fled years ago, never planning to return. As a single mom, Samantha can't afford to pass up a financial windfall like ocean-front property. So she travels home to fix up the house and sell it . . . never suspecting that Landon Reed still lives two doors down.
As their long-dormant romance begins to bud again, Samantha must face a past that separated her from the God of her childhood. And she must tell Landon why she fled the island in the first place—a secret that could tear them apart.
Is Landon's love really as unconditional as he claims? And will Samantha finally realize that the God she found all those years ago never abandoned her?
A heart-tugging tale of shattered trust, growing faith, and love that endures . . . all in a romantic seaside setting.
This book was sent to Compass Book Ratings for review by Thomas Nelson
Surrender Bay
by Denise Hunter
Overall Review:
Caden is a child born out of wedlock who has never known her father. Samantha has been devastated by an abusive childhood at the hand of her father. Landon's father experienced inexplicable tragedy at the death of his son. Surrender Bay takes the shards of broken families and pieces them together again, in a way that seems completely natural. Love's power reaches far out into the depths of the sea to rescue a heart that has been lost for years.
This book explores the life of a single parent, the death of a child, and a love that outlasts them all. Samantha makes some horrible choices, but these mistakes only make her more real and relatable. This is a wonderful read for women who need a bit of romance and a renewed faith in God!
Content Analysis:
Profanity/Language: ***
Violence/Gore: A broken ankle; person forcefully locked in a closet; child abuse; a man drowns; a drowning is described in detail.
Sex/Nudity: Kisses; holding; daughter out of wedlock; woman undresses with the intent of sex; two people have sex on a boat (no details); a man touhces a woman's breast.
Mature Subject Matter:
Adoption, death, abuse, abandonment.
Alcohol / Drug Use:
Father drinks; a woman drinks in a bar; a woman is so drunk she has unknowing sex.
Reviewed By Megan