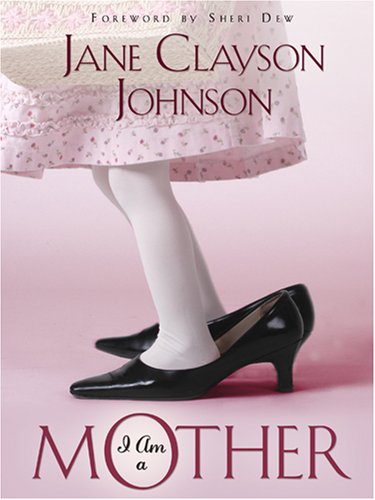 Publisher's Note:
How do we get women to stop saying, "I'm just a mother"? Or, "I used to be such and such, but now I'm just a mother"? When Jane Clayson Johnson, former network news correspondent and co-host of The Early Show attended a gathering of nearly fifty LDS couples, she was shocked to hear the women in the group describe themselves as "just a mother." She had not expected Latter-day Saint women to have the same undervalued view of moetherhood as the rest of the world. Jane's fascinating personal story and unique insights will inspire women to raise their awareness and perception of this important--and often difficult--role.
I Am a Mother
by Jane Clayson Johnson
Overall Review:
I Am a Mother reads a little like a memoir from famous television news personality Jane Clayson Johnson, but it is so much more. It is a reminder to all mothers everywhere to recognize the value of motherhood.
Johnson writes about how her life took her to places she never thought she'd go--all over the country, all over the world--but what had been foremost in her life plan, becoming a wife and mother, eluded her for a time. When she did happily embark on the new adventure of living her lifelong dream of being a full time mom, she was surprised that others in that marvelous profession didn't seem to realize the wonderful work in which they were engaged. When asked, "What do you do?" A response she heard being given was, "I'm just a mom."
Jane shares inspiring quotes along with stories from her life and the lives of women the world over that can help mothers everywhere see their worth and answer that question a little differently next time. With a little more enthusiasm, they can say, "I am a mother." This book is well written and would be an excellent addition to any mother's library.
Content Analysis:
Profanity/Lanuage: None
Violence/Gore: None
Sex/Nudity: None
Mature Subject Matter:
Divorce, death of a family member, war.
Alcohol / Drug Use:
***
Reviewed By Ambra