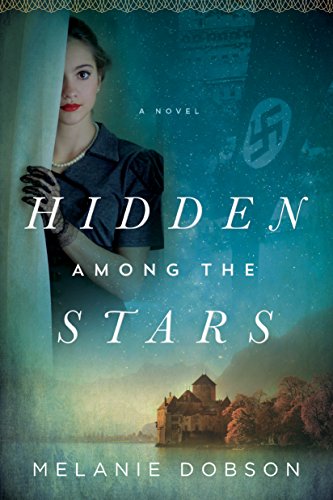 Publisher's Note:
From the award-winning author of Catching the Wind, which Publishers Weekly called "unforgettable" and a "must-read," comes another gripping time-slip novel about hidden treasure, a castle, and ordinary people who resisted evil in their own extraordinary way.
The year is 1938, and as Hitler's troops sweep into Vienna, Austrian Max Dornbach promises to help his Jewish friends hide their most valuable possessions from the Nazis, smuggling them to his family's summer estate near the picturesque village of Hallstatt. He enlists the help of Annika Knopf, his childhood friend and the caretaker's daughter, who is eager to help the man she's loved her entire life. But when Max also brings Luzia Weiss, a young Jewish woman, to hide at the castle, it complicates Annika's feelings and puts their entire plan?even their very lives?in jeopardy. Especially when the Nazis come to scour the estate and find both Luzia and the treasure gone.

Eighty years later, Callie Randall is mostly content with her quiet life, running a bookstore with her sister and reaching out into the world through her blog. Then she finds a cryptic list in an old edition of Bambithat connects her to Annika's story . . . and maybe to the long-buried story of a dear friend. As she digs into the past, Callie must risk venturing outside the safe world she's built for a chance at answers, adventure, and maybe even new love.
This book was sent to Compass Book Ratings for review by Tyndale House Publishers
Hidden Among the Stars
by Melanie Dobson
Overall Review:
Melanie Dobson has done it again. She has masterfully created a story of the past intermixed with a story of the present in such a way that readers cannot help but become entrenched in the lives of those discovered in the pages of Hidden Among the Stars. While not everyone will find these stories as enjoyable as this reviewer, those seeking deeper emotional connections with characters will be more than adequately rewarded. Perhaps it is wrong to state so boldly, but Melanie Dobson is an author that seems to hit her mark with every book she creates.
The story of the past takes place during the late 1830s and 1840s in Austria. This World War II/Holocaust tale is beautiful, harrowing and will linger in the minds of those who read it long after the last page is turned. Dobson handles the gruesome details in such a way as to provide the horror of the atrocities without the graphic descriptions. It is hard to imagine all that Max, Luzia and Annika endured, but their triumphs and crushing disappointments are very real.
Callie Randall is the modern protagonist and her thoughts and feelings jump off the pages of the book and into the reader's heart. Very willingly romantics will follow her as she unravels the stories of the past and creates her own story. This development of the modern Callie fills one with joy coupled with sadness as Callie discovers more about the lives of Annika, Max and Luzia. This is a potent, emotionally charged romance which is written in an almost poetic fashion. A great read, but be ready to feel emotionally exhausted by the end. Can't wait to see what Dobson writes next!
Review of a Digital Advance Reading Copy
Content Analysis:
Profanity/Language: None
Violence/Gore: Several instances of individuals being threatened with weapons; scenes describing how SS men abuse their captives, but not in vivid detail; a person is shot, blood mentioned; descriptions of soldiers destroying homes and abusing the occupants; mention that people are taken to concentration camps and after torture are killed; a person is killed in a fire; a man attempts sexual assault, but is stopped.
Sex/Nudity: A man attempts sexual assault, but is stopped; a woman is raped, but no detailed description; someone calls a person a whore; mention of prostitution; non-married characters kiss and embrace.
Mature Subject Matter:
Concentration camps, Holocaust, death of family members, prejudice, rape.
Alcohol / Drug Use:
Report that a person consumes lots of alcohol and is often drunk; adults consume wine.
Reviewed By Susan