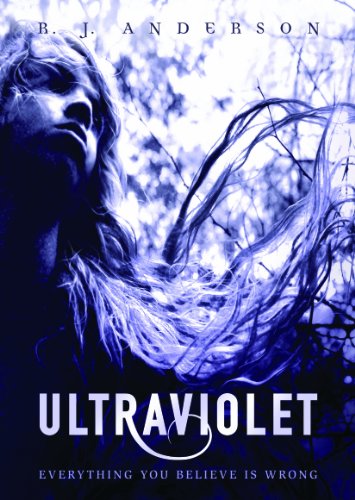 Publisher's Note:
"Once upon a time there was a girl who was special. This is not her story. Unless you count the part where I killed her."

Sixteen-year-old Alison wakes up in a mental institution. As she pieces her memory back together, she realizes she's confessed to murdering Tori Beaugrand, the most perfect girl at school. But the case is a mystery. Tori's body has not been found, and Alison can't explain what happened. One minute she was fighting with Tori. The next moment Tori disintegrated--into nothing.

But that's impossible. No one is capable of making someone vanish. Right? Alison must be losing her mind--like her mother always feared she would.

For years Alison has tried to keep her weird sensory abilities a secret. No one ever understood--until a mysterious visiting scientist takes an interest in Alison's case. Suddenly, Alison discovers that the world is wrong about her--and that she's capable of far more than anyone else would believe.
This book was sent to Compass Book Ratings for review by Lerner Publishing Group
Ultraviolet
by R. J. Anderson
Overall Review:
Alison wakes up in a mental hospital, unable to remember anything about the last few weeks. The memories she does have are jumbled and confused. She couldn't really have killed her classmate, the beautiful and popular Tori Beauregard—could she have? "Ultraviolet" is a book that is better when you don't know too many details, so I'll stop there! I was drawn in immediately by Anderson's simple, luminous language and compelling storyling. "Ultraviolet" is one of those books you hate to finish! This is a perfect book for anyone who enjoys a well-told story with plenty of twists and turns.
Content Analysis:
Profanity/Language: No actual instances of profanity are used in "Ultraviolet"; however, there are three references to characters swearing (without any of the words being specified).
Violence/Gore: A girl punches another girl; the second girl appears (inexplicably) to explode; the first girl notices blood on her knuckles. (This fight is recalled several times during the course of the book.) A girl is driven crazy by a loud noise, lashing out at police officers and scratching her own arms. Patients in an insane asylum attempt to fight each other. Two girls shove each other. In a few cases, characters are knocked out by bludgeoning or injection.
Sex/Nudity: Characters flirt, hold hands, and kiss (in two instances the kiss is fairly passionate). A girl caresses a man's arms and back while kissing him. A girl thinks about lying down with a man (they don't). A girl says that she broke up with her boyfriend because he was pressuring her to have sex with him. A boy attempts to kiss and caress a girl, who is upset and feels violated by the action.
Mature Subject Matter:
Mature subjects include mental illness, false accusation, and a missing person/potential murder victim.
Alcohol / Drug Use:
There are three allusions to a minor-aged character smoking or wanting to smoke.
Reviewed By CindyB