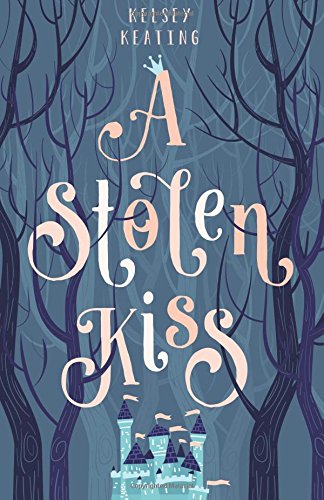 Publisher's Note:
A stolen kiss. An unstable curse. One big mess in the making. Derric Harver never expected to amount to anything more than the palace stableboy, but when Princess Maria's curse keeps her from accepting a prince's proposal, she turns to him for help, and he doesn't dare refuse. With the help of a lady's maid and a prince, Derric and Maria embark on a dangerous adventure to find the sorceress who cast the curse. Along the way they battle deadly creatures and make new friends--all the while struggling with the undeniable chemistry between them. Reaching their destination won't be easy, but the true peril lies in the truths they've fought for years to keep hidden. A Stolen Kiss is the first in the Stolen Royals Series--an adventure with magical creatures, dangerous secrets, and being true to the power within.
This book was sent to Compass Book Ratings for review by Swanifide Publishing
A Stolen Kiss
by Kelsey Keating
Overall Review:
If the reader is not careful, A Stolen Kiss by Kelsey Keating just may steal their hearts. This book was an unexpected gem. It begins like a light-hearted fairy-tale, but actually takes on a fantasy quest feel in the middle of the book. And yes, with a cursed princess there is definitely romance. The characters--Derric, Humphrey, Maria, and Sarah--were all so appealing that the reader wanted happiness for everyone, regardless of how complicated the relationships were. There was humor, but there was some seriousness, too. With the protagonists ranging from fourteen to twenty-one, this book should find a wide audience.
At times the dialogue felt a little modern and the book's feel slipped back and forth between middle grade and young adult. However, these were minor issues that weren't terribly troublesome.
A Stolen Kiss is an adorable tale that makes for a quick read. Put it on your reading list!
Content Analysis:
Profanity/Language: 13 religious exclamations; 2 derogatory names.
Violence/Gore: Mention of a death in a plow accident; report that a father hit son; magical being and humans fight briefly (sword, knocked about); characters have dreams upon a couple of occasions where they see someone killed; brief battle with a magical creature (claws, sword, knife) resulting in severe magical injury and death of creature, non-detailed; character knocked unconscious; desire to hurt someone; verbal threat(s); character knocked off horse; extended battle scene among fantasy creatures and humans involving fire, arrows, axe, dagger, mention of blood and massive number of deaths, some description; burned bodies of dead and severely injured are viewed by characters, some description; struggle with fantasy creature and lighting of tongue on fire; brief statement of how a fantasy creature flays victim, sucks blood, and eats innards; character flung by magic; character is observed with a blackened eye and injured cheek; hand is cut to do a magic spell; extended magical battle resulting in deaths, non-graphic.
Sex/Nudity: Characters are attracted to other characters; male notices a female's breasts; male removes wet shirt and female notices his attractiveness; report that someone's father and mother were never married; report of an affair; characters kiss on different occasions; report of kiss between children; innuendo; male character tells a female her nightgown was see-through; dream of a kiss; suggestive comments; innuendo; characters embrace; rub thumb on face, jaw, lips.
Mature Subject Matter:
Infidelity, death, death of loved one, slavery, power.
Alcohol / Drug Use:
None
Reviewed By Cindy