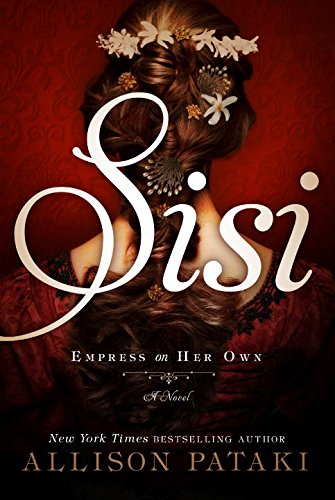 Publisher's Note:
For readers of Philippa Gregory, Paula McLain, and Daisy Goodwin comes a sweeping and powerful novel by New York Times bestselling author Allison Pataki. Sisi tells the little-known story of Empress Elisabeth of Austria-Hungary, the Princess Diana of her time, in an enthralling work of historical fiction that is also a gripping page-turner.

Married to Emperor Franz Joseph, Elisabeth—fondly known as Sisi—captures the hearts of her people as their "fairy queen," but beneath that dazzling persona lives a far more complex figure. In mid-nineteenth-century Vienna, the halls of the Hofburg Palace buzz not only with imperial waltzes and champagne but with temptations, rivals, and cutthroat intrigue. Feeling stifled by strict protocols and a turbulent marriage, Sisi grows restless. A free-spirited wanderer, she finds solace at her estate outside Budapest. There she rides her beloved horses and enjoys visits from the Hungarian statesman Count Andrássy, the man with whom she's unwittingly fallen in love. But tragic news brings Sisi out of her fragile seclusion, forcing her to return to her capital and a world of gossip, envy, and sorrow where a dangerous fate lurks in the shadows.

Through love affairs and loss, dedication and defiance, Sisi struggles against conflicting desires: to fight to keep her family together, to flee amid the collapse of her suffocating marriage and the gathering tumult of the First World War. In an age of crumbling monarchies, Sisi fights to assert her right to the throne beside her husband, to win the love of her people and the world, and to save an empire. But in the end, can she save herself?

Featuring larger-than-life historic figures such as Bavaria's "Mad King Ludwig" and the tragic Crown Prince Rudolf, and set against many of Europe's grandest sites—from Germany's storied Neuschwanstein Castle to England's lush shires—Sisi brings to life an extraordinary woman and the romantic, volatile era over which she presided.
This book was sent to Compass Book Ratings for review by The Dial Press
Sisi: Empress on Her Own
by Allison Pataki
Overall Review:
Sisi: Empress on Her Own is an impressive work of historical fiction. New York Times bestselling author Allison Pataki delves into the Empress's complex and controversial reign with great detail. While Sisi is a stand-alone book, readers can learn about her early years in Pataki's The Accidental Empress.
Sisi moves quickly and is told in first person narrative. The story includes a delicious amount of foreshadowing and a romantic spin on several historical events. In the author's note, Pataki explains what in the book is true and when she exercised creative license. While Sisi is fascinating, several secondary characters vanish during the story -- which is odd for a novel over four hundred pages long. Sisi: Empress on Her Own is recommended for fans of historical fiction and romance!
Review of an Advance Reader Copy
Content Analysis:
Profanity/Language: 4 religious exclamations, 1 mild obscenity, 1 derogatory name.
Violence/Gore: A few thoughts of premeditated crime; several secondhand reports of violence involving whipping and torturing a child, tales of war, suicides and a suicide pact between lovers, assassination; death by fire and death from a fall; a few brief scenes of violence when a child hurts another child and a character is stabbed; in a brief, non-detailed scene, a character dies from injuries.
Sex/Nudity: A few incidents of kissing; numerous sexual references; numerous reported incidents of sexual activity regarding affairs, philandering, and illegitimate children; a few incidents of groping; a mature discussion regarding not "sharing a bed"; a few incidents of sexual activity without explicit details between adults.
Mature Subject Matter:
Death of family members and friends, war, suicide, murder, excessive drinking, slander, gossip, philandering and affairs, STDs, gambling, drug use.
Alcohol / Drug Use:
Several characters drink and smoke; one character drinks excessively and uses drugs. A conversation occurs between characters about cocaine.
Reviewed By Rachel