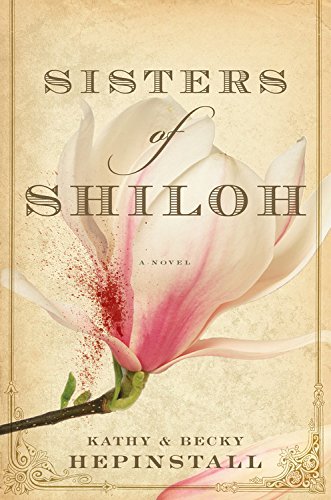 Publisher's Note:
A best-selling novelist enlists her own sister to bring us the story of two Southern sisters, disguised as men, who join the Confederate Army—one seeking vengeance on the battlefield, the other finding love.

In a war pitting brother against brother, two sisters choose their own battle.

Joseph and Thomas are fresh recruits for the Confederate Army, daring to join the wild fray that has become the seemingly endless Civil War, sharing everything with their fellow soldiers—except the secret that would mean their undoing: they are sisters.

Before the war, Joseph and Thomas were Josephine and Libby. But that bloodiest battle, Antietam, leaves Libby to find her husband, Arden, dead. She vows vengeance, dons Arden's clothes, and sneaks off to enlist with the Stonewall Brigade, swearing to kill one Yankee for every year of his too-short life. Desperate to protect her grief-crazed sister, Josephine insists on joining her. Surrounded by flying bullets, deprivation, and illness, the sisters are found by other dangers: Libby is hurtling toward madness, haunted and urged on by her husband's ghost; Josephine is falling in love with a fellow soldier. She lives in fear both of revealing their disguise and of losing her first love before she can make her heart known to him.

In her trademark "vibrant" (Washington Post Book World) and "luscious" (Atlanta Journal-Constitution) prose, Kathy Hepinstall joins with her sister Becky to show us the hopes of love and war, the impossible-to-sever bonds of sisterhood, and how what matters most can both hurt us and heal us.
This book was sent to Compass Book Ratings for review by Houghton Mifflin Company
Sisters of Shiloh
by Kathy and Becky Hepinstall
Overall Review:
Sisters of Shiloh is a powerful story of love, loss, and family. Sister authors Kathy and Becky Hepinstall use their creative talents and historical expertise to juxtapose the darkness of the American Civil War with the light, hopeful exuberance of young love. Set in a war-ravaged South, sisters Josephine and Libby make authentic and deeply compelling characters. Both have distinct voices, but Josephine truly shines in her evolution as she attempts to keep her sister sane and safe in truly chaotic circumstances. The secondary players, mostly soldiers, round out the book's solid and interesting characters. The novel has beautiful prose and offers fascinating detail into the war effort and how the sisters manage to enlist and survive in the Confederate Army. With dangers all around them, plus the mysterious death of Libby's husband, Sisters of Shiloh is a well-written page-turner.
Review of Advance Review Copy
Content Analysis:
Profanity/Language: 8 religious exclamations; 30 mild obscenities; 1 religious profanity; 10 derogatory names; 2 scatological words; 6 anatomical terms.
Violence/Gore: Multiple rumors and reports of violence from the battlefield; a few brief scenes of violence involving battle and firing at the enemy; a few non-detailed scenes of violent death in battle, by firing squad and by suicide; a few brief and one extended scene of battle with intense violence and blood and gore.
Sex/Nudity: Several incidents of kissing; a non-sexual depiction of nudity while a girl bathes in a river; a few sexual references involving characters binding their breasts; a few implied incidents of sexual activity; a brief scene of sexual activity without explicit detail between adults; a character wonders to himself if another character might be gay.
Mature Subject Matter:
Racism, war, suicide, homosexuality, death of family members.
Alcohol / Drug Use:
Characters frequently drink and smoke; in one scene, characters are drunk.
Reviewed By Rachel