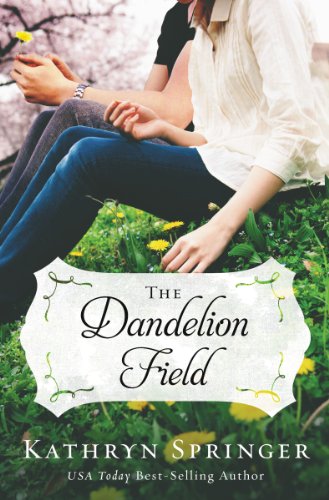 Publisher's Note:
This handsome firefighter makes a living coming to the rescue, but Gin doesn't need a man to fight her battles.
After Raine's dad walked out, Ginevieve Lightly never lived in one place too long, a rambling lifestyle that defined her daughter's youth. When their car dies in Banister Falls, Wisconsin, Gin promises Raine they can stay until she finishes her senior year of high school. Gin will do anything to make sure her daughter has a bright future . . . a future that's compromised when Raine reveals she's pregnant.
Dan Moretti has only ever called Banister Falls home. After losing his best friend in a tragic accident, Dan devoted himself to responding to fires, rescuing the helpless, and guiding Cody Bennett, his best friend's son, through life. With Cody being the epitome of the good kid, it was an easy job. Until he says four little words: "The baby is mine."
Knowing gossip of Raine's pregnancy will erupt sooner or later in the small town, Gin's reflex is to grab the suitcase and escape to a new city, a new life. But with each passing day, Gin's feet stay rooted in Banister Falls, and she falls a little more for this local firefighter who shows her not all men abandon women at the first sign of smoke.
As Gin and Dan do the best they can to guide the two teenagers through their early entry into adulthood, they discover together that romance can bloom in the rockiest of situations. And God can turn the pieces of a broken past into a beautiful new beginning.
This book was sent to Compass Book Ratings for review by Zondervan
The Dandelion Field
by Kathryn Springer
Overall Review:
The Dandelion Field by Kathryn Springer tackles heavy topics such as teen pregnancy and loss of a parent and spouse. The characters in this novel are very definitely religious and their religious beliefs seem to flow naturally with the story. Nothing in the book is fast paced or extremely action-packed, but it is a nice read with plenty of space for readers to contemplate how they would handle similar situations.
The title of this novel was a great choice and well-explained in the story. The analogy about the dandelions fit well with the characters and meaning of the book.
Gin and Dan, the main characters are people who can be respected and admired. It is fun to see the romance between Gin and Dan develop. No first date to marriage pledge in five days here. The only part which leaves a little to be desired was the swiftness of the ending. It would have been nice to have an epilogue or promise of a sequel.
Review of an Advance Reader Copy.
Content Analysis:
Profanity/Language: None
Violence/Gore: Character threatens to impale another with a fork; character grabs another and forces a kiss; report of an adult hitting a child.
Sex/Nudity: People discuss abstinence, sleeping around and crossing the line and pregnancy, no details; character refers to someone as sexy; it is implied that teens had sex in the past; non-married characters kiss, hold hands, hug and flirt.
Mature Subject Matter:
Teen pregnancy, death of a friend and family member, child abuse.
Alcohol / Drug Use:
Mention that a teen does not drink or do drugs; report of a character drinking in eighth grade; adult character's breath smells of whiskey.
Reviewed By Susan