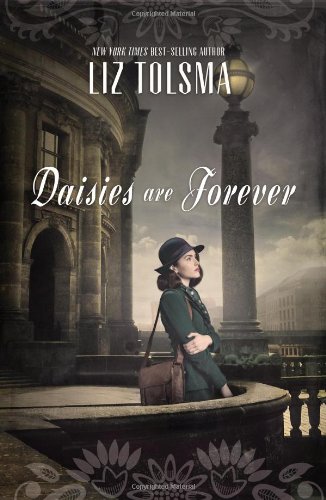 Publisher's Note:
In the final days of Nazi Germany, the strength of one woman's heart will determine the fate of a family.
Prussia, 1945
The fall of the Third Reich is imminent. As the merciless Red Army advances from the East, the German people of Prussia await the worst.
Among them is twenty-year-old Gisela Cramer, an American living in Heiligenbeil with her cousin Ella and their ailing grandfather. When word arrives that the Russians will invade overnight, Ella urges Gisela to escape to Berlin—and take Ella's two small daughters with her.
The journey is miserable and relentless. But when Gisela hears the British accent of a phony SS officer, she poses as his wife to keep him safe among the indignant German refugees. In the blink of an eye, Mitch Edwards and Gisela are Herr and Frau Joseph Cramer.
Through their tragic and difficult journey, the fabricated couple strives to protect Ella's daughters, hoping against hope for a reunion. But even as Gisela and Mitch develop feelings beyond the make–believe, the reality of war terrorizes their makeshift family.
With the world at its darkest, and the lives of two children at stake, the counterfeit couple finds in each other a source of faith, hope, and the love they need to survive.
This book was sent to Compass Book Ratings for review by Thomas Nelson
Daisies are Forever
by Liz Tolsma
Overall Review:
Daisies are Forever is a tale about overcoming extraordinary odds during World War II. Written by New York Times best-selling author Liz Tolsma, the book is inspired by the war experiences of Tolsma's aunt. Unlike most World War II novels, Daisies focuses on the atrocities committed against the German people, with Russian soldiers as the enemy.
Daisies are Forever is incredibly detailed and authentic, with a lot of action. While the story moves quickly, the romance element felt contrived and seemed out-of-place. Protagonists Gisela and Mitch were strong and likable, often expressing their inner thoughts as prayers and pleadings to God. Unfortunately, several of the secondary characters were aggravating, with storylines too hard to stomach. However, Daisies are Forever would make a good read for World War II enthusiasts.
Content Analysis:
Profanity/Language: 6 religious exclamations.
Violence/Gore: A few implied occurrences of violence; secondhand reports of violence involving war crimes and hangings; a bullet grazes a character, causing a non-life threatening injury; several scenes of violence involving fistfights, gunfire, and brawls; several non-detailed scenes of violent death by bombings and gunfire.
Sex/Nudity: Several incidents of kissing; implied sexual activity and two brief incidents of touching areas normally covered by a bathing suit, one including attempted rape.
Mature Subject Matter:
War, death of friends and family members, guilt, survival, attempted rape.
Alcohol / Drug Use:
Mention of smoking.
Reviewed By Rachel