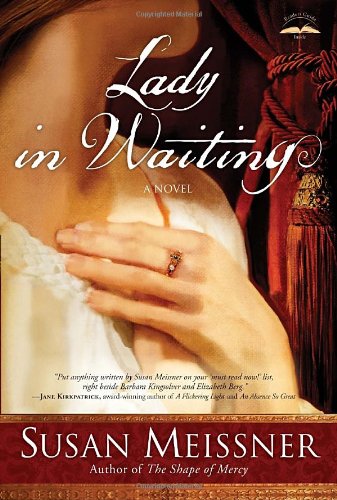 Publisher's Note:
Love is a choice you make every day. Content in her comfortable marriage of twenty-two years, Jane Lindsay had never expected to watch her husband, rad, pack his belongings and walk out the door of their Manhattan home. But when it happens, she feels powerless to stop him and the course of events that follow Brad's departure.

Jane finds an old ring in a box of relics from a British jumble sale and discovers a Latin inscription in the band along with just one recognizable word: Jane. Feeling an instant connection to the mysterious ring bearing her namesake, Jane begins a journey to learn more about the ring—and perhaps about herself.
~
In the sixteenth-century, Lucy Day becomes the dressmaker to Lady Jane Grey, an innocent young woman whose fate seems to be controlled by a dangerous political and religious climate, one threatening to deny her true love and pursuit of her own interests.

As the stories of both Janes dovetail through the journey of one ring, it becomes clear that each woman has far more infl uence over her life than she once imagined. It all comes down to the choices each makes despite the realities they face.
This book was sent to Compass Book Ratings for review by Waterbrook Press
Lady in Waiting
by Susan Meissner
Overall Review:
How much has history glossed over in its vastness and vagueness? How many things that are seemingly insignificant by worldly standards, mean the world to one individual? Yet those things don't make it into the tomes of history. They are passed on as family secrets, until they become just that: Secrets. Secrets that have lost their meaning and memory with time and circumstance. Those little things are really what make history beautiful: The 'what ifs...?'. "Lady in Waiting" is a unique setting that combines both contemporary and historical fiction. I loved how the two stories twist and combine together into something powerful, memorable, and inspiring. In this story, we follow 2 women (actually, three) through the heartbreak and despair of their waiting—and the true joy they find in finally making their own choices. Even the title is in on the symbolism that saturates this beautifully crafted novel.

I admit that the beginning of the novel was merely 'good'. When I came to the historical section, I felt as if I were swimming through the names, dates, and places of history. However, forge on! I fell in love with Lady Jane Grey. I ached for Jane Lindsay. I was mesmerized by their journeys and fulfilled by their realizations. It haunted me when I had to put it down. Powerful and poignant, "Lady in Waiting" will stay on my shelf to be read again!
Content Analysis:
There wasn't any straightforward or graphic violence. Only the mention of the 'ax' (guillotine), and some severe punishments from a mother to her child.
There was almost no profanity (maybe 2 words). I loved that even though half of this novel was contemporarily set, there wasn't any crudeness, either! (There is even the use of the word 'crud', which made me laugh as it's been a while since I've heard that one!)
There were 4 or 5 sexual references, but they were presented well. They were not long and drawn out and, thankfully, lacked excessive information. For this novel, there were only two reasons even to mention it: One in the fear of the unknown in regards to arranged marriage; Two in reference to a 'failing' marriage where I felt the point was to show how sex alone could not make or save a marriage. It was very nicely done and I did not feel uncomfortable at all.
Mature Subject Matter:
There are quite a few mature themes, such as extreme grief over death of loved ones, marriage failures (and the subsequent work to keep it together or make sense of it), fear of arranged marriages, affairs, political posturing, and overcoming personal weaknesses. Very well handled overall.
Alcohol / Drug Use:
***
Reviewed By Emily