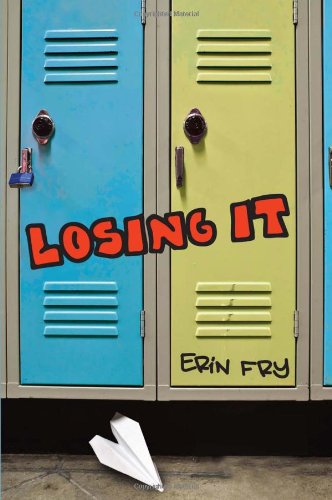 Publisher's Note:
Bennett Robinson loves baseball, especially watching Dodgers games with his dad while munching on burgers and fries—the perfect "game food." Baseball even helped Bennett and his dad get over his mom's death from cancer. But there's no way Bennett could ever play baseball. Bennett is fat, the kind of fat that gives you belly button sweat stains and makes it tough to get off a sagging couch. But on one perfect, baseball-watching day, everything changes. Bennett's dad is taken away on a stretcher, and Bennett doesn't know if he will live or die. Now Bennett has to move in with know-it-all Aunt Laura. And she's making it her personal mission to Get Bennett Healthy. Bennett knows that Aunt Laura will take over his entire life if he lets her. It's time for Bennett to step up to the plate. Because maybe there are some things a Fat Boy can do...like talk to a girl, run a mile, and maybe even save his own life. Erin Fry explores the issue of obesity with heart, depth, and humor in this unforgettable debut novel.
Losing It
by Erin Fry
Overall Review:
Thirteen year old Bennett Robinson is an eighth grader with some serious challenges, but the reader can't help but cheer for him each step of the way. Bennett is a good guy trying to make some changes and if there is something that everyone can relate to, it is that change is rough and takes a lot of heart. There is genuineness to the middle school scene author Erin Fry paints; the things that happen in this novel can and do happen all the time in middle schools, and she captures the mainstream rather than dwelling too much on the outskirts of middle school experience. The author, while keeping the events plausible, successfully fosters a feeling of hope and positiveness.
Losing It is a great guy-read and it shares a little known fact: it is pretty hard to find a nicer group of kids than the cross country team. It takes a special kind of person to self-inflict that kind of punishment (running . . . and running . . . and running) and those kind of people make great friends. The book keeps its authenticity by keeping the successes real--Bennett's world doesn't become perfect, but it does become better.
Content Analysis:
Profanity/Language: 11 religious exclamations; 1 mild obscenity; 9 scatological words.
Violence/Gore: Report of a prior death due to illness; verbal threats made against a character.
Sex/Nudity: A boy is teased about liking a girl; a male character is teased in the locker room by having a bra thrown at him.
Mature Subject Matter:
Death of a family member, Serious Illness/Medical Condition, Bullying, Economic distress.
Alcohol / Drug Use:
School administration suspects some students of doing pot.
Reviewed By Cindy