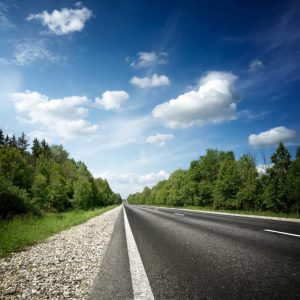 Best Audiobooks for Family Road Trip
A family road trip is supposed to be a bonding experience and a shared reading experience (think cross-generational Harry Potter appeal) can make books that much richer.  When you hit about mile 300 and it is a time for a change, an audiobook that everyone can enjoy is just the ticket!  Last summer we did an article on audiobooks and it has proved to be one of our most popular posts.  (Go to:  Summer Road Trip?  Take an Audiobook!)  So, back by popular demand are some new recommendations for the best audiobooks to take on that family road trip.
Our Criteria
Well, first, it has to be a good book.  Second, the reader must be excellent–no grating voices, difficult accents, or un-engaging renditions.  (We have standards to meet!)  Third, since we are a content review site and this is a family affair with kids of varying ages in the car, we limited our recommendations to books that were a five or less in all three of our content categories.  Based on that, here are our recommendations broken-down by general age group.  (Click on title to go to book review and content analysis.)
Elementary School Aged Children
A classic!  Help your children discover a fantastic fantasy series with the first book.  The reader is top-notch and even older kids will enjoy this one.  This book is approximately five hours long.
This fairy tale is gentle enough for young children, but well-enough written that an adult will walk away with something, too.  It also clocks in at a nice length of about four hours–not too short and not too long.
Historical fiction and a Newbery Honor Book, this book is a bit under five hours.  Highly recommended!
Tweens and Teens
The narrator for this one nails it.  He is perfect in bringing to life a book that is poignant and funny.  This is a mid-length audio book at a little over nine hours.
This is book one in Rick Riordan's fantasy series about Egyptian Gods.  Riordan's gift for dialogue makes it an entertaining listen.  The format alters the narration between a sister and a brother; voiced by two different readers, the contrast is nice.  However this is a long one at almost 14 hours in listening length.
Science fiction fan?  Try this one by the author of the Artemis Fowl Series.  (A little under seven hours listening time.)
A Newbery Award winner, this audio version is actually read by the author. It is almost eight hours long.
Yes, this is the second book by this author we are recommending.  Written in first person, the characters are so great they really soar when voiced by right reader.  (Approximately  seven and a half hours long.)
Adults
Sorry, but we didn't find any audiobooks this time around that specifically appeal to adults, but we so highly recommend the other books on this page that we don't think you will be too sad to enjoy them with the young people in your car.
Have a safe and happy road trip this summer!
– Cindy M., Executive Editor