Compass Book Ratings is pleased to join with Bookshop Benicia in co-hosting a book signing by Jacqueline Harvey.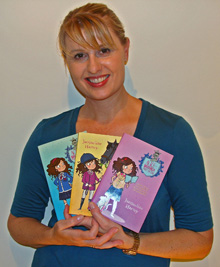 Jacqueline, an Australian native,  is the author of the Alice-Miranda Book Series and is on a month-long U.S. tour.  She is starting her tour in the Bay Area and working her way east.  Our website is a big fan of the Alice-Miranda book series which are perfect for readers first through fourth grade.  (We must confess that you will like them even if you are a bit older!)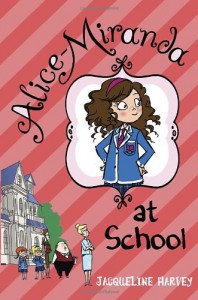 If you would like to meet Jacqueline, she will be signing books at Bookshop Benicia.  Here are all the details:
Bookshop Benicia
856 Southampton Road
Benicia, CA 94510
Date:  Tuesday, April 3, 2012
Time:  3:30 – 4:30 p.m.
[button link="https://www.compassbookratings.com/reviews/index.php/review/view/20″ size="large" color="pink"]See Book Review and Content Analysis[/button] [button link="https://jacquelineharvey.com.au/" size="large"]Learn More About the Author[/button]
[box type="tick" size="large" style="rounded" border="full"]Jacqueline Harvey was a hit with Robert Semple Elementary students on her visit to Benicia, CA.  You can see her blog about her visit at https://jacquelineharvey.blogspot.com/[/box]