Love, love, love everything about summer!  The beach, camping, sunsets, Fourth of July, vacations–it is all wonderful, but the best part may be no homework!  But a delicious book isn't work, it is just fun.  So we hand-picked twelve books to read this summer (which, not coincidentally, is approximately one book per week).  Our focus was to pick fun reads in a wide variety of categories that should appeal to both girls and boys.  So, challenge yourself and see if you can read them all this summer.  (Then go reward yourself with an ice cream cone.)  Happy Summer Reading!
Click on book covers to see full review with content analysis
#1 – A Graphic Novel
El Deafo by Cece Bell is one of those books that could fit into many categories.  It is an award-winning graphic novel.  Oooo, pictures–nothing too stressful for the summer brain.
#2 – An Award-winning Book
There are lots of awards out there for books, but have you heard of the Cybils Award?  They describe themselves as follows:  "If some la-di-dah awards can be compared to brussels sprouts, and other, more populist ones to gummy bears, we're thinking more like organic chicken nuggets. We're yummy and nutritious. "  The Luck Uglies won in the 2014 Middle Grade Speculative Fiction Category.
#3 – A Non-fiction Book
This gives you the inside scoop on the lives of many of our presidents before they were famous.  Yes, Kid Presidents tells you what they were like when they were your age.
#4 – A Book with a Contemporary Setting
This is a real-life story in a real-life setting in Maine.  Cracker-jack writing in a new novel from an experienced, award-winning author.
#5 – A Fantastical Book with Magic
Who doesn't love a book with magic?  This book has it in spades with lots of adventure to boot.  If you aren't sure, just read our review and we think you will be hooked!
#6 – Something New (as in hot off the presses in 2015)
 Beneath is a gripping, action-packed adventure that takes place beneath the streets of New York City.  You will love it!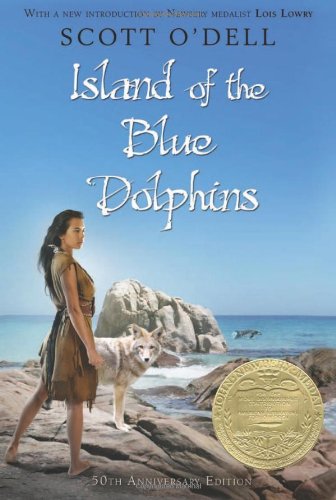 #7 – Something Old (as in it was written before you were born)
If you like survival stories, then you will like this book.  Island of the Blue Dolphins is amazing and interesting.
#8 – A Book in Verse
Brown Girl Dreaming is one of the most recent Newbery Honor Books.  Now don't be scared off by the "in verse" part; give it a chance.
#9 – A Re-telling
 Grounded:  The Adventures of Rapunzel isn't just about Rapunzel.  She has a co-hort, Jack aka Jack and the Beanstalk.  This isn't your typical Rapunzel-story.
#10 – The First Book in a Series
The Dragonet Prophecy is the first book in the Wings of Fire Series.  If you love this book then good news–there are six books (so far).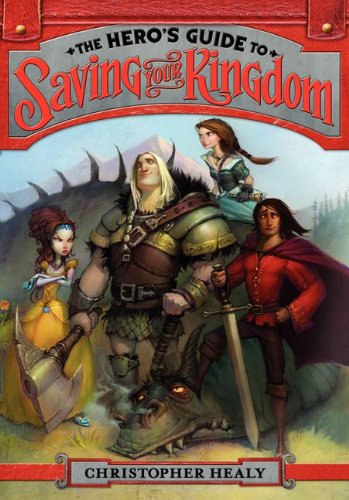 #11 – Something Funny
 A Hero's Guide to Saving Your Kingdom is well, hilarious.  Bonus:  Great artwork!
#12 – An Adventure/Thriller
What is really going on in this town?  Masterminds has a conspiracy/thriller-feel and is set in a contemporary setting.
Want to read more than one book a week and need more ideas?  See our 2014 Summer Reading List Recommendations for Middle Grade Readers.