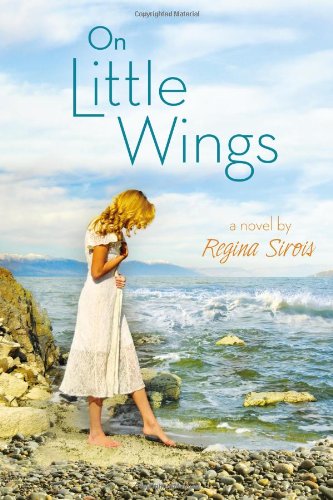 Publisher's Note:
Jennifer is an only child, and so were her parents—at least that's what she thinks, until she finds an old photo in the back of one of her mother's books. The woman in the photo looks just like Jennifer, down to the smattering of freckles across her nose. And her mother refuses to talk about it.

Compelled to find answers, Jennifer embarks on a quest that takes her from the wheat fields of Nebraska to the fishing town of Smithport, Maine, home to the one person who can help her solve this family secret—the woman in the photo. But Jennifer learns that it takes the entire village of Smithport to piece together the story of her mother's hidden past. She needs help from Nathan, the genius with the reluctant smile from across the cove; Little, the elderly town matriarch and former movie star; and The Jacks, three weathered fishermen who dabble in pyrotechnics. As Jennifer discovers the lost chapters of her mother's life, she unwittingly begins to write a few chapters of her own.

Elegantly written, On Little Wings is an evocative debut novel about self discovery, first love, and the power of family.
On Little Wings
by Regina Sirois
Overall Review:
If you have ever looked at the young adult section of a bookstore and felt discouraged by the fad-driven genres, plots, and characters that currently dominate that market, then you will find On Little Wings by Regina Sirois to be a welcome breath of fresh air. This debut novel was the winner of the 2012 Amazon Breakthrough Novel Award. Set in contemporary Nebraska and Maine, On Little Wings is the story of sixteen-year-old Jennifer and a pivotal discovery and summer of her life.
The novel starts slowly, with an occasional snag here and there on the author's prose until the reader become accustomed to the cadence of the language and until the reader accepts the protagonist's odd compulsion to meet a long-lost relative. However, in testament to the writing, the characters, language, and atmosphere steadily and surely hook the reader. One of the beauties of this story is that it feels so real--the characters, the small problems, the setting, the feelings; it all could really happen and probably does happen. It is a story of family ties and first love that has an open-ended resolution--just like real life. Highly recommended! On Little Wings is a rewarding read.
Content Analysis:
Profanity/Language: 2 religious exclamations; 3 mild obscenities; 1 derogatory name; 2 anatomical terms/names
Violence/Gore: Character falls and scrapes self; character punches another; report that suicide was considered by a character; verbal threat.
Sex/Nudity: Characters kiss, hold hands, touch face; stated that siblings all have different fathers; character daydreams about another character; some innuendo; report of an adult student romantically involved with married teacher; adult makes general reference to having slept with others in the past.
Mature Subject Matter:
Death of family members; family relationships and conflict; single-parent families/parental abandonment
Alcohol / Drug Use:
None noted
Reviewed By Cindy