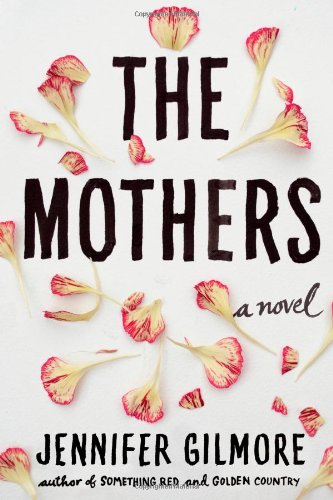 Publisher's Note:
Poignant, raw, and insightful, Jennifer Gilmore's third novel is an unforgettable story of love, family, and motherhood. With a "voice [that is] at turns wise and barbed with sharp humor" (Vanity Fair), Gilmore lays bare the story of one couple's ardent desire for a child and their emotional journey through adoption.

Jesse and Ramon are a loving couple, but after years spent unsuccessfully trying to get pregnant, they turn to adoption, relieved to think that once they navigate the bureaucratic path to parent-hood they will have a happy ending. But nothing has prepared them for the labyrinthine process—for the many training sessions and approvals; for the constant advice from friends, strangers, and "experts"; for the birthmothers who contact them but don't ultimately choose them; or even, most shockingly, for the women who call claiming they've chosen Jesse and Ramon but who turn out never to have been pregnant in the first place.

Jennifer Gilmore's eloquence about the human heart—its frailties and complexities—and her razor-sharp observations about race, class, culture, and changing family dynamics are spectacularly combined in this powerful novel. Suffused with passion and fury, The Mothers is a taut, gripping, and satisfying book that will stay with readers long after they turn the last page.
The Mothers: A Novel
by Jennifer Gilmore
Overall Review:
The Mothers is a wonderful book that I would encourage anyone who is a mother, or has an aspiration to be a mother to read. If you are going through the process of an adoption, know someone who has adopted, or are just plain interested in adoption, this book is one that will hit close to home. It tells the story of a young married couple who are desperate to have a child; but the fact that the wife has had several major surgeries makes that dream near to impossible. Most of the focus of this story is spent on telling of the pair's struggle with the system of adoption, and how disheartening it can be to have to wait...and wait.
This story really puts life and birth into perspective. Even though it is fiction, I was blown away by how genuine and real this tale was. The struggles a man and wife go through to get a child when they are barren is amazing, considering how many young people nowadays give up their babies like they are just another toy or gadget. Though this story is at times despairing, it ends on a very hopeful note and leaves the reader feeling that all is not lost...in fact, far from it.
Content Analysis:
Language/Profanity: 7 religious exclamations; 13 mild obscenities; 5 religious profanities;; 1 offensive hand gesture.
Violence/Gore: None
Sex/Nudity: Sex is mentioned several times as being unenjoyable throughout the period of time when the couple is attempting to get pregnant; prostitution is mentioned but not elaborated upon; abortion is talked of but never in extensive detail.
Mature Subject Matter:
Infertility; a surgery, cancer, and recovery; divorce.
Alcohol / Drug Use:
Adults drink alcohol; a character is said to be drunk on wine; minors drink alcohol; adults smoke cigarettes.
Reviewed By Lydia