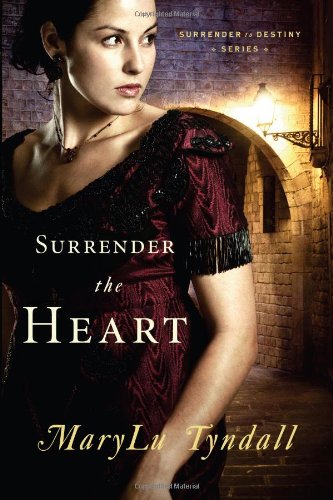 Publisher's Note:
On the brink of the War of 1812, Marianne Denton must marry to unlock her inheritance. Without the money, her mother can't receive medical care and her sister will be destitute. But Noah Brenin needs to sail his cargo to England before the war commences in order to prove his worth to his father and make enough money so he won't have to marry at all.

Defying his father's wishes, Noah loathes the idea of marrying a woman he finds plain and pompous. Marianne wants nothing to do with the rogue who taunted her as a child, yet she must convince him otherwise or her mother will die.

But when Noah walks out on their engagement party, Marianne chases him down and ends up on his merchantman out at sea. The situation worsens when Noah's ship encounters a British man-of-war and the couple are impressed into the British navy. While a young lad's prophecy of destiny looms over them both, Marianne and Noah are forced to face their darkest fears as they desperately try to find a way to escape and fulfill their destinies-destinies that could change the course of the war and history forever.
Surrender the Heart
by MaryLu Tyndall
Overall Review:
Ever been out in the ocean on an old sailing vessel? If not, Surrender the Heart by MaryLy Tyndall will take you there. Set during the early days of the War of 1812, it is an enjoyable historical work.
Initially both of the lead characters seemed irritating and uninteresting, but by the end of the story things had changed. It was enjoyable and also had a decent amount of historical accuracy. Those facts changed were mentioned at the end of the book.
Tyndall had written many books and this book is the first in the Surrender to Destiny Series. That's very fortunate as readers would be interested in learning more about the characters from this book. Many were quite interesting and had stories that could easily be more fully developed. A nice read that leaves one longing to sail out on the ocean and feel the salty air on the face.
Content Analysis:
Profanity/Language: None
Violence/Gore: Characters hit and grab one another; characters are whipped; characters have injuries involving blood; ships are involved in battles; characters reported as killed.
Sex/Nudity: Non-married character bestows unwanted kisses on another; non-married characters kiss and hold hands.
Mature Subject Matter:
Death of parents, siblings and friends, terminal illness, war, suicide.
Alcohol / Drug Use:
Characters drink wine, brandy and rum. A few characters drink enough to be drunk.
Reviewed By Susan