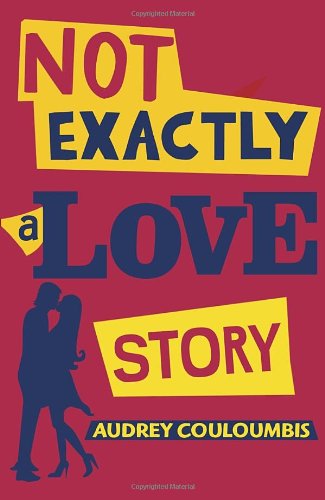 Publisher's Note:
It's 1977.

Fifteen-year old Vinnie isn't having a good year. He's recovering from the worst case of galloping acne his dermatologist's ever seen. His girl moved to California without even saying good-bye. And the ink on his parents divorce papers is barely dry, when his mom announces that they're moving from Queens to Long Island.

The silver lining in all this is that they move next door to Patsy—everyone's dream girl. Not that she'd ever notice him. But when Vinnie calls Patsy one night, it leads to a chain of anonymous midnight conversations. Under the cover of darkness, Vinnie becomes Vincenzo, Patsy's mystery caller, and the two share a side of themselves they would never reveal in daylight and develop a surprisingly real connection (despite the lies it's built on). As Vinnie gets to know Patsy in real life though, it becomes clear both identifies can't survive and he'll have to find a way to hangup the phone and step into the daylight. Fraught with complications and crackling with witty dialogue, and all the angst and electricity that comes with always being just a phone wire away from the one you want, acclaimed author Audrey Couloumbis's YA debut is a smooth-talking Cyrano meets Saturday Night Fever and tells a quirky, flirty, and smart story that will appeal to fans of Stephen Chbosky's The Perks of Being a Wallflower, Frank Portman's King Dork, Natalie Standiford's How to Say Goodbye in Robot, and John Green's An Abundance of Katherines. It's not exactly a love story . . . but it's pretty close.
This book was sent to Compass Book Ratings for review by Random House Children's Books
Not Exactly a Love Story
by Audrey Couloumbis
Overall Review:
Not Exactly a Love Story has been described as being similar to The Perks of Being a Wallflower. I personally think a more accurate description is a mix of Back to the Future and A Cinderella Story. The writing was fluid and the characters were well-rounded, but not overbearing. The plotline progressed a little slowly for my taste, but was full of twists and surprises. I loved all the happy endings to the many plot threads woven into the main story. This is a great, feel-good book that I would recommend to teens (and older!) who would enjoy a cute love story along with some righteous high school redemption.
Content Analysis:
Profanity/Language: 2 religious exclamations; 5 mild obscenities; 1 derogatory name; 2 scatological words; 1 anatomical term; 2 F-word derivatives.
Violence/Gore: Mischief; threats to harm another character; 2 small bullying fistfights.
Sex/Nudity: Flirting; handholding; kissing; innuendos; talking about sex; a girl in her bra; boy brags about touching a girl's breast (with clothes), no details.
Mature Subject Matter:
Divorce; Extra-marital affairs.
Alcohol / Drug Use:
Adults drinking beer.
Reviewed By Annelise