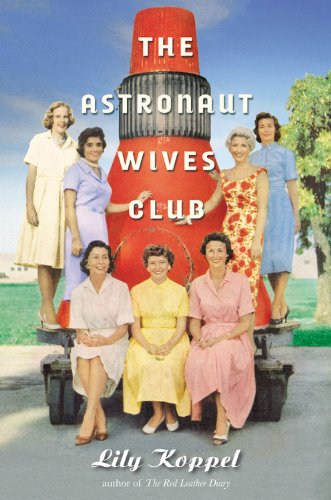 Publisher's Note:
As America's Mercury Seven astronauts were launched on death-defying missions, television cameras focused on the brave smiles of their young wives. Overnight, these women were transformed from military spouses into American royalty. They had tea with Jackie Kennedy, appeared on the cover of Life magazine, and quickly grew into fashion icons.

Annie Glenn, with her picture-perfect marriage, was the envy of the other wives; platinum-blonde Rene Carpenter was proclaimed JFK's favorite; and licensed pilot Trudy Cooper arrived on base with a secret. Together with the other wives they formed the Astronaut Wives Club, meeting regularly to provide support and friendship. Many became next-door neighbors and helped to raise each other's children by day, while going to glam parties at night as the country raced to land a man on the Moon.

As their celebrity rose-and as divorce and tragic death began to touch their lives-they continued to rally together, and the wives have now been friends for more than fifty years. THE ASTRONAUT WIVES CLUB tells the real story of the women who stood beside some of the biggest heroes in American history.
The Astronaut Wives Club
by Lily Koppel
Overall Review:
This book is a fun non-fiction read that may appeal to men and women alike. It focuses on the wives of the original astronauts, but there is also a lot of interesting information about the first space missions and what family life was (or wasn't) like. As you can probably imagine, astronaut families are much like army families. When duty calls, everything is dropped, and work is attended to. This can cause a lot of stress on the whole family, and often the wives are left home to care for their children and other matters. Astronaut wives were, and I would think still are, a form of hybrid that becomes more than just a mother and housewife, but also a stand-in father and head of the house.
This book was a little slow at times, but for the most part it held my interest and was a delightful read. I have never thought much about what it must have been like back in the days of exploring our universe and moon, but this story is one that describes the fears and joys of every day in great detail.
Content Analysis:
Language/Profanity: 16 mild obscenities; 2 religious profanities; 2 scatological terms; 1 anatomical term.
Violence/Gore: An astronaut crashes and dies as he is leaving for outerspace; a young boy dies suddenly from an illness; a person considers suicide.
Sex/Nudity: Men are frequently mentioned to be suspected of cheating on their wives; men refer to exotic women greeting them in foreign locations.
Mature Subject Matter:
Death; loss of a parent.
Alcohol / Drug Use:
Adults often drink champagne to celebrate; wine and beer is drunk quite often; women and men smoke; a woman considers taking prescription pills to commit suicide.
Reviewed By Lydia