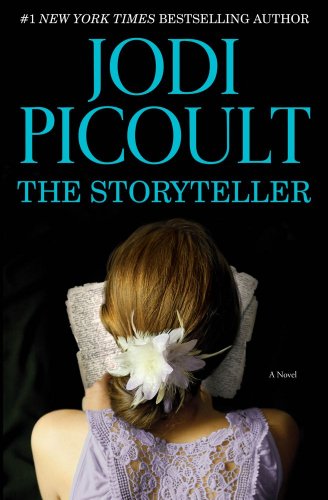 Publisher's Note:
Some stories live forever . . .
Sage Singer is a baker. She works through the night, preparing the day's breads and pastries, trying to escape a reality of loneliness, bad memories, and the shadow of her mother's death. When Josef Weber, an elderly man in Sage's grief support group, begins stopping by the bakery, they strike up an unlikely friendship. Despite their differences, they see in each other the hidden scars that others can't, and they become companions.
Everything changes on the day that Josef confesses a long-buried and shameful secret—one that nobody else in town would ever suspect—and asks Sage for an extraordinary favor. If she says yes, she faces not only moral repercussions, but potentially legal ones as well. With her own identity suddenly challenged, and the integrity of the closest friend she's ever had clouded, Sage begins to question the assumptions and expectations she's made about her life and her family. When does a moral choice become a moral imperative? And where does one draw the line between punishment and justice, forgiveness and mercy?
In this searingly honest novel, Jodi Picoult gracefully explores the lengths we will go in order to protect our families and to keep the past from dictating the future.
The Storyteller
by Jodi Picoult
Overall Review:
Jodi Picoult is such a great author that you feel as if you are a part of her story while you are reading it. Her books usually have a twist near the end, where you are not exactly sure how the book is going to wrap up. The Storyteller, while brutally honest and terrifying, feels much like a mystery and even has a little bit of a non-fiction background to it. As usual, the story is told by several different narrators, making it hard to follow at times, but which definitely gives the book a unique quality.
This book examines just how much of a secret past someone can have and how well it can be hidden--even from family and close friends. If you are a fan of books about World War II and concentration camps and their horrors, then this book is for you. It allows the reader to dig into the past without it feeling like it is a chore. The narrators in this story are all relatable and very human. This book was quite graphic and intense at times, which is why I recommend it for older readers.
Content Analysis:
Profanity/Language: 2 religious exclamations; 24 mild obscenities; 2 religious profanities; 2 derogatory names; 1 scatological term; 2 F-word derivatives.
Violence/Gore: A fox violently kills an animal and the remains are found; a suicide is mentioned; Jewish girls are described as they are hanged; concentration camp life and situations are described, often in detail; genocide and a beheading are briefly mentioned, with blood and a little bit of gore; bodies are described being burnt in a crematorium and the air is filled with their ash; a man is found floating dead in a river with his heart ripped out and blood running; a man hits a young woman so hard her jaw breaks; soldiers abuse women sexually multiple times, with three extensive scenes.
Sex/Nudity: A brief description of a girl in her early teens losing her virginity to a boyfriend; a man touches a woman tenderly on the cheek and arm; soldiers abuse women sexually multiple times, with three extensive scenes; adults briefly kiss passionately; two youths kiss; a man and woman commit adultery, which is mentioned three times.
Mature Subject Matter:
War crimes; death of children and adults; suicide; war camps; starvation.
Alcohol / Drug Use:
Soldiers drink to become oblivious to the crimes comitted around them. Soldiers smoke.
Reviewed By Lydia