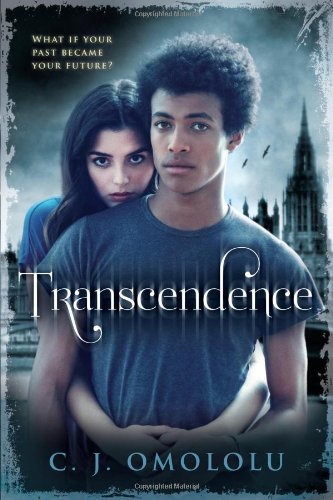 Publisher's Note:
When a visit to the Tower of London triggers an overwhelmingly real vision of a beheading that occurred centuries before, Cole Ryan fears she is losing her mind. A mysterious boy, Griffon Hall, comes to her aid, but the intensity of their immediate connection seems to open the floodgate of memories even wider.
As their feelings grow, Griffon reveals their common bond as members of the Akhet—an elite group of people who can remember past lives and use their collected wisdom for the good of the world. But not all Akhet are altruistic, and a rogue is after Cole to avenge their shared past. Now in extreme danger, Cole must piece together clues from many lifetimes. What she finds could ruin her chance at a future with Griffon, but risking his love may be the only way to save them both.
Full of danger, romance, and intrigue, Transcendence breathes new life into a perpetually fascinating question: What would you do with another life to live?
This book was sent to Compass Book Ratings for review by Bloomsbury USA
Transcendence
by C.J. Omololu
Overall Review:
I've been a big fan of reincarnation stories since I was a kid. Transcendence did not disappoint--I couldn't put it down! Something about the concept of living another person's life is intriguing, and C.J. Omololu makes it all believable. With solid writing, genuine dialogue, and a creative story line, this book "transcends" the ordinary metaphysical novel.
There's a lot of exposition that slows the narrative down toward the middle of the book. I noticed but found myself not caring that much, because I was already invested in the story. It picks back up again and finishes with enough action and suspense to make up for any lag.
The romance is well-developed, relationships are absolutely believable, and the tension is artfully placed. I'm already looking forward to the sequel to Transcendence.
Content Analysis:
Profanity/Language: 23 religious exclamations; 12 mild obscenities; 3 derogatory names; 2 scatological words; 2 anatomical terms.
Violence/Gore: A brief mob scene in which a character is dragged; characters go on a historical tour in which executions including beheading are described in detail; second hand report of an individual being killed for practicing witchcraft; a character sees another character fall to her death, and the scene is described briefly several times; a character commits suicide with very few details; two characters struggle with few details; a character shoots at another character, grazing his face; a character accidentally cuts herself on glass and sustains major injuries with a lot of blood.
Sex/Nudity: A character makes a sexually suggestive statement about a celebrity; topless dancing is mentioned; several (12) brief scenes in which characters kiss; a character briefly caresses another character's face and neck several times; a character briefly kisses another character's neck twice; a character alludes to feelings caused by revealing clothing; a reference is made to the first time a character had sex; two characters kiss and embrace passionately in two extended scenes (2 pages); two characters put their hands inside each other's shirts with no detail or mention of touching areas normally covered by a bathing suit; a minor character is known to have had sex with another character outside of marriage.
Mature Subject Matter:
Divorce
Alcohol / Drug Use:
Alcohol is available to minors at a party; marijuana is mentioned.
Reviewed By Leslie