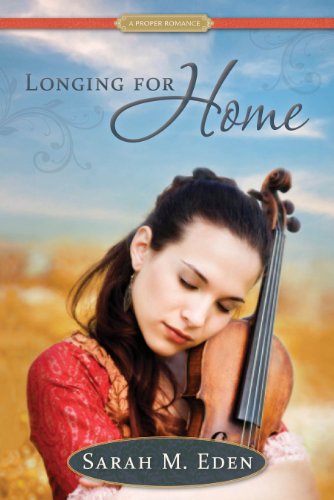 Publisher's Note:
Though she was only a child during the darkest days of Ireland s Great Famine, Katie Macauley feels responsible for the loss of her family s land and the death of her sister. Now a woman grown, Katie has left Ireland for America and the promise of earning money enough to return home again and plead for her family s forgiveness. She arrives in Hope Springs, Wyoming Territory, a town sharply divided between the Americans who have settled there, with their deep hatred of the Irish, and the Irish immigrants who have come searching for a place to call home. Her arrival tips the precarious balance, and the feud erupts anew. Even in the midst of hatred and violence, however, Katie finds reason to hope. Two men, as different as they are intriguing, vie for her heart, turning her thoughts for the first time toward a future away from Ireland. Katie must now make the hardest decision of her life: stay and give her heart a chance at love, or return home and give her soul the possibility of peace.
This book was sent to Compass Book Ratings for review by Shadow Mountain
Longing for Home
by Sarah M. Eden
Overall Review:
Known for her sweet Regency romances, author Sarah M. Eden ventures into new territory with her latest novel, Longing for Home. Set in nineteenth-century Wyoming, the story comes to life with endearing characters, complicated town dynamics, and plenty of romantic tension. The tale follows Katie, a fiery heroine with such an intriguing past, I found myself reading well into the night. There are also two likable suitors, so the swoon-worthy scenes never end! I was touched by the story's themes of family, friendship, and hope. While the book ends with a cliffhanger, Longing for Home is still one of the most delightful romance reads of the year. I can't wait to get my hands on its anticipated sequel.
Content Analysis:
Profanity/Language: None
Violence/Gore: A character receives a threatening letter; two family members are reported to have died in the Civil War; reports of violence include beatings, a horse's tail cut off and a house set on fire. A fistfight occurs between characters.
Sex/Nudity: A few incidents of kissing; a sexual reference is made.
Mature Subject Matter:
Prejudice towards certain nationalities, financial distress.
Alcohol / Drug Use:
A folksong mentions drinking.
Reviewed By Rachel