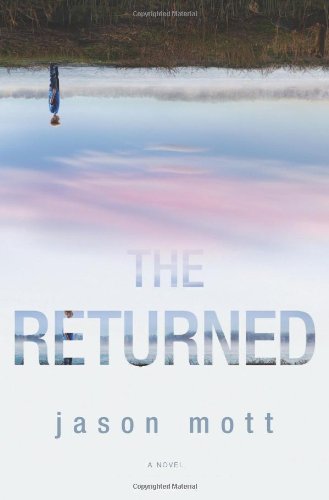 Publisher's Note:
"Jacob was time out of sync, time more perfect than it had been. He was life the way it was supposed to be all those years ago. That's what all the Returned were."

Harold and Lucille Hargrave's lives have been both joyful and sorrowful in the decades since their only son, Jacob, died tragically at his eighth birthday party in 1966. In their old age they've settled comfortably into life without him, their wounds tempered through the grace of time…. Until one day Jacob mysteriously appears on their doorstep—flesh and blood, their sweet, precocious child, still eight years old.

All over the world people's loved ones are returning from beyond. No one knows how or why this is happening, whether it's a miracle or a sign of the end. Not even Harold and Lucille can agree on whether the boy is real or a wondrous imitation, but one thing they know for sure: he's their son. As chaos erupts around the globe, the newly reunited Hargrave family finds itself at the center of a community on the brink of collapse, forced to navigate a mysterious new reality and a conflict that threatens to unravel the very meaning of what it is to be human.

With spare, elegant prose and searing emotional depth, award-winning poet Jason Mott explores timeless questions of faith and morality, love and responsibility. A spellbinding and stunning debut, The Returned is an unforgettable story that marks the arrival of an important new voice in contemporary fiction.
The Returned
by Jason Mott
Overall Review:
From the moment I saw this book in a catalog for future releases, I knew I wanted to read it. I am not very interested in zombies or the living dead, and yet the idea of people returning back to life after death was very appealing to me. Imagine a couple, losing their child, and then years later answering a knock on their door to discover their lost son. The shock and disbelief would be immense. Not only had this couple mourned their tragic loss, they had come to grips with reality a long time ago, and now this new development in their quiet lives has put their minds into a swirl of chaos. This book not only made me contemplate life, and what happens after we die, but it also made me ponder reincarnation.
This book has a little bit of a "rapture" feel to it. Like maybe the second coming of Jesus is occurring and the dead are being raised from their graves. This is alluded to, but never confirmed. If you enjoy books like Cormac McCarthy's "The Road", you will want to read this. It seems as if it could be set in current day, or maybe even in a pre-apocalyptic America. Although The Returned had an interesting story line and relatable characters, it seemed like the story wasn't going anywhere for parts of the book.
Content Analysis:
Profanity/Language: 55 mild obscenities; 9 religious profanities; 2 derogatory names; 5 anatomical terms; 4 F-word derivatives.
Violence/Gore: A second-hand report of a family being shot to death in their home; a man is reported to be found dead in a ditch, and the report is quite descriptive; guns being used in self-defense are mentioned often; a young boy playing in a river drowns; a pre-teen girl dies in a car accident; dead and "returned" humans are kept in cages.
Sex/Nudity: Rape is mentioned, but only by name and with no detail; kissing between a man and his wife are mentioned twice briefly, with no detail.
Mature Subject Matter:
Death; murder.
Alcohol / Drug Use:
A man smokes a cigarette, another a pipe; a woman is mentioned to enjoy smoking; a man drinks a can of beer.
Reviewed By Lydia