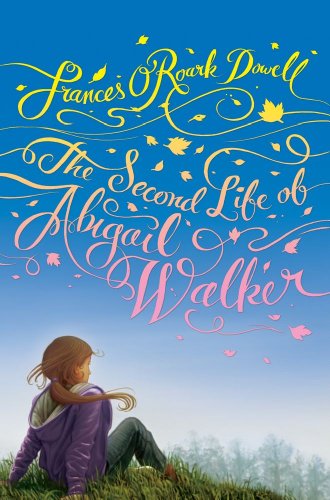 Publisher's Note:
Is it possible to start afresh when you're thoroughly weighted down?
Seventeen pounds. That's the difference between Abigail Walker and Kristen Gorzca. Between chubby and slim, between teased and taunting. Abby is fine with her body and sick of seventeen pounds making her miserable, so she speaks out against Kristen and her groupies—and becomes officially unpopular. Embracing her new status, Abby heads to an abandoned lot across the street and crosses an unfamiliar stream that leads her to a boy who's as different as they come.
Anders is homeschooled, and while he's worried that Abby's former friends are out to get her, he's even more worried about his dad, a war veteran home from Iraq who is dangerously disillusioned with life. But if his dad can finish his poem about the expedition of Lewis and Clark, if he can effectively imagine what it is to experience freshness and innocence, maybe he will be okay. As Abby dives into the unexpected role as research assistant, she just as unexpectedly discovers that by helping someone else find hope in the world, there is plenty there for herself, as well.
The Second Life of Abigail Walker
by Frances O'Roark Dowell
Overall Review:
The Second Life of Abigail Walker is a mesh of topics--bullying, peer pressure, self-identity and self-realization, and the psychological aftermath of war on soldiers. The protagonist, Abigail, was genuine, with real-world problems; I admired her strength and cheered for her as she learned to stand up for what she was and what she wanted.
The book was also a mesh of formats--a real-life girls' experience alternated with that of a nebulous, fable-like fox. The format seemed a bit forced at times and the fox's story added very little to Abby's storyline. Throwing in a bit about the Lewis and Clark Expedition further made the book feel like a hodgepodge, rather than a seamless whole.
As usual, Frances O'Roark Dowell's writing was solid and she has explored another real-world situation to add to her ever-growing collection.
Content Analysis:
Profanity/Language: 2 religious exclamations
Violence/Gore: Report of deaths in war; animal bites a character; recollection of brief image of explosion and implied deaths.
Sex/Nudity: None
Mature Subject Matter:
Post traumatic stress syndrome, war, bullying.
Alcohol / Drug Use:
An adult takes medications prescribed by a doctor.

Reviewed By Cindy