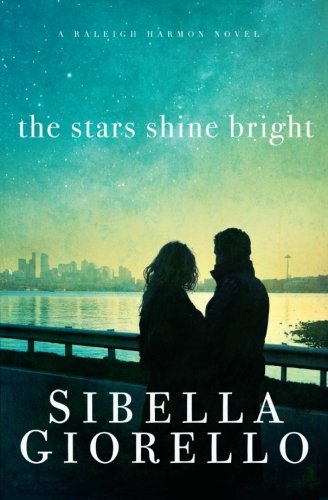 Publisher's Note:
After the FBI suspends her for bending its rules, Special Agent Raleigh Harmon is looking for a chance to redeem her career and re-start her life.
Sent undercover to a thoroughbred horse track, Raleigh takes on a double life to find out who's fixing the races. But when horses start dying and then her own life is threatened, Raleigh realizes something bigger—and more sinister—is ruining Emerald Meadows.
She's never felt more alone.
Her one contact with the FBI is Special Agent Jack Stephanson, a guy who seems to jump from antagonistic to genuine friend depending on the time of day. And she can't turn to her family for support. They're off-limits while she's undercover, and her mother isn't speaking to her anyway, having been confined to a mental hospital following a psychotic breakdown. Adding insult to her isolation, Raleigh's fiancé wants them to begin their life together—now—precisely when she's been ordered not to be herself.
With just days left before the season ends, Raleigh races to stop the killing and find out who's behind the track's trouble, all the while trying to determine if Jack is friend or foe, and whether marrying her fiancé will make things better—or worse.
Raleigh is walking through the darkest night she's faced, searching for a place where the stars shine bright.
This book was sent to Compass Book Ratings for review by Thomas Nelson
The Stars Shine Bright
by Sibella Giorello
Overall Review:
The Stars Shine Bright is the fifth book in the Raleigh Harmon series by Sibella Giorello. Raleigh Harmon is an FBI agent who uses forensic geology to solve crimes. Although she is good at collecting evidence, she is not too great at obtaining it legally. The books in the series have a variety of locations and interesting scenarios, but the reads are extremely slow.
Giorello has excellent descriptions of both people and locations, but she often lapses into rather lengthy and sometimes irrelevant geology lessons. Additionally, the author repeats some of the geology lectures in more than one book. It almost feels like a geology textbook with some fiction added in to make it readable.
Those reading this book without having picked up earlier novels in the series will mostly be able to follow along, but may find themselves lacking true attachment to the characters and their experiences. Readers might also fail to see how the characters from previous books relate in the current story. In the previous stories, some of the characters' emotions seemed forced or not really believable. The Stars Shine Bright and the previous book, finally reveal some reasons behind this behavior.
While this book had great mystery, intense situations, and some drama, it fell flat. It was very slow reading and not terribly compelling. The main character just seems to like breaking rules and she does not really seem quirky in a way that has the reader cheering for her. Not a bad read, but not an exceptional story either.
Content Analysis:
Profanity/Language: None
Violence/Gore: Character threatens to euthanize another; horse falls on rider; character chokes another; character threaten to kill another; report of animals legs snapping like twigs; characters hit others; characters held at gunpoint.
Sex/Nudity: Characters mention testicles and breasts in a clinical fashion; non-married characters embrace, kiss and hold hands; character considers an abortion; character naked after a shower; report of a rape in the past, no details.
Mature Subject Matter:
Mental illness, abortion, animal rights, rape.
Alcohol / Drug Use:
Character says she is drunk; characters consume alcohol, wine, beer and brandy; character accused of dealing drugs; character smokes a joint.
Reviewed By Susan