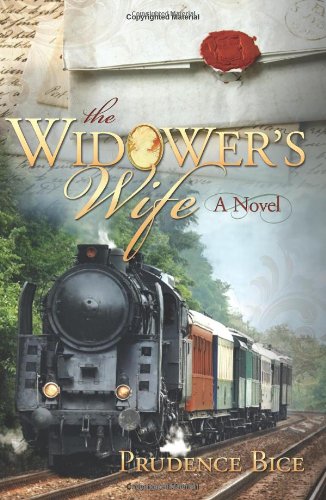 Publisher's Note:
When Jillian Grey answers Dalton McCullough s newspaper advertisement requesting a mail-order bride to take care of his three young children, they both agree that their marriage is one of convenience and nothing more. But when they realize their growing attraction for each other, they must decide if giving in to their feelings is worth the risk of upsetting their new family s delicate balance. This engaging debut from Prudence Bice is a wholesome love story that satisfies and uplifts while reaffirming your faith in the human spirit.
This book was sent to Compass Book Ratings for review by Cedar Fort
The Widower's Wife
by Prudence Bice
Overall Review:
Prudence Bice always packs passion into her writing, and The Widower's Wife possesses it in spades. Jillian's passion for Dalton and his passion for her as well as the passion they both feel toward their family fuel the story and give it the tension it needs.
Life as a mail order bride is not easy, but Jillian holds strong and shows readers the importance of family ties, both to the family she left behind and to the family she left high society to join.
The Widower's Wife is a good read for anyone who wants to read about frontier life and isn't afraid of a little romance. Although written by an LDS author, it is not extremely religious in nature. It is a fun read that will keep you on your toes wanting more.
Content Analysis:
Profanity: None
Violence/Gore: Three separate scenes in which a man is punched; woman pushes off a man trying to make unwanted advances.
Sex/Nudity: Several instances of passionate kissing; man tries to come on to a married woman, but not to the point of rape; man tries to seduce his way into a woman's hotel room, but fails at the attempt.
Mature Subject Matter:
Death of a famliy member, infidelity, socioeconomic conflict.
Alcohol / Drug Use:
Two short scenes take place within a bar where there would presumably be drinking.
Reviewed By Megan