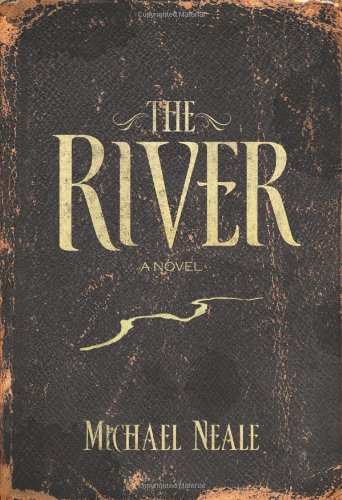 Publisher's Note:
"You were made for The River . . ."
Gabriel Clarke is mysteriously drawn to The River, a ribbon of frothy white water carving its way through steep canyons high in the Colorado Rockies. The rushing waters beckon him to experience freedom and adventure.
But something holds him back—the memory of the terrible event he witnessed on The River when he was just five years old—something no child should ever see.
Chains of fear and resentment imprison Gabriel, keeping him from discovering the treasures of The River. He remains trapped, afraid to take hold of the life awaiting him.
When he returns to The River after years away, his heart knows he is finally home. His destiny is within reach. Claiming that destiny will be the hardest—and bravest—thing he has ever done.
This book was sent to Compass Book Ratings for review by Thomas Nelson
The River
by Michael Neale
Overall Review:
The River is written as a fictional account of a boy from childhood and into adulthood. The flow of the story was smooth, but there was one glaring irritant which hurt the story. Specifically, every other sentence was "The River" and not only the words, but the fact that it was capitalized was a distraction. It felt as though the author wanted to ensure the reader would not miss the glaringly obvious correlation between his story and the place of deity in a person's life.
Michael Neale, the author of The River, demonstrates talent as an author and one who could craft a good story. However, this particular novel fell a bit short of its potential. Neale certainly has a way with descriptive words and can weave a picture in the reader's mind. Were there a method to subdivide a rating into four for talent as a writer and two and a half for everything else, that would be the ratings seen here.
Those considering this novel should really consider it more of a religious allegory thinly disguised as a novel. The story had a great deal of ponderable material, but again, it seemed a bit too much of telling the reader everything and not enough self-discovery. However, the underlying messages were positive and uplifting.
Content Analysis:
Profanity/Language: None
Violence/Gore: Character dies in an accident, details are not graphic; animal kills another animal, brief mention of blood.
Sex/Nudity: Character was the result of one night of passion, not described; non-married characters kiss, hold hands and embrace.
Mature Subject Matter:
Death of a parent, terminal illness.
Alcohol / Drug Use:
Character goes to bed because he had "a few too many"; character reported to have had too much Ripple; character smokes a pipe.
Reviewed By Susan