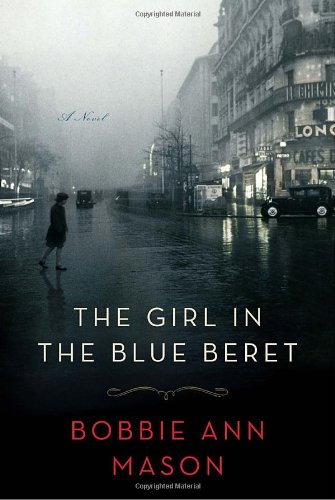 Publisher's Note:
Inspired by a true story, the bestselling author of In Country offers a gorgeous, haunting novel about an airline pilot coming to terms with his past, and searching for the people who saved him during World War II. After Marshall Stone's B-17 bomber was shot down in occupied Europe in 1944, people in the French Resistance helped him escape to safety. One of the brave French people who risked their lives for him was a lively girl in Paris—a girl identified by her blue beret. After the war Marshall returned to America, raised a family, and became a successful airline pilot. He tried to forget the war. Now, in 1980, he returns to France and finds himself drawn back in time—memories of the crash, the terror of being alone in a foreign country where German soldiers were hunting down fallen Allied aviators, the long months of hiding. Marshall finds the people who helped him escape from the Nazis and falls in love with the woman who was the girl in the blue beret. He also discovers astonishing revelations about the suffering of the people he had known during the war. Bobbie Ann Mason's novel, inspired by her father-in-law's wartime experiences, is a beautifully woven story of love, war, and second chances.
This book was sent to Compass Book Ratings for review by Random House
The Girl in the Blue Beret
by Bobbie Ann Mason
Overall Review:
"He was in the midst of the greatest undertaking in human history. He was in the middle of either the greatest victory or the greatest catastrophe ever known. Or both."
Inspired by true events, The Girl in the Blue Beret is a moving account of a downed World War II pilot and those who save him. The story is told from the pilot's point of view and unfolds in bits and pieces, with much of the tale occurring during the 1980's. Author Bobbie Ann Mason's impeccable historical research shines a much-needed spotlight on the inner workings of the brave French Resistance. While the story flows with beautiful prose and interesting details, a vague ending and grating protagonist make The Girl in the Blue Beret difficult to love.
Content Analysis:
Profanity/Language: 6 religious exclamations, 26 mild obscenities, 3 religious profanities, 4 derogatory names, 2 scatological words, 6 anatomical terms and 2 f-word derivatives.
Violence/Gore: Most of the violence in the book involves characters reminiscing about their wartime experiences. These experiences touch on time in a concentration camp, where infants were drowned, inmates were beaten, and others were shot. A character recalls his plane crash and the injuries his crew sustained. Scenes of violence include a character being thrown against a wall, a plane being fired at and hearing others being tortured. In numerous non-detailed scenes of violent death, people are shot or burned by the enemy and crew members die in a plane crash.
Sex/Nudity: A few scenes with kissing; several sexual references; an incident of caressing; several implied or reported accounts of sexual activity; one incident of sexual activity between adults without explicit details.
Mature Subject Matter:
War, murder, Holocaust, adultery, sacrifice.
Alcohol / Drug Use:
Frequent smoking and drinking.
Reviewed By Rachel