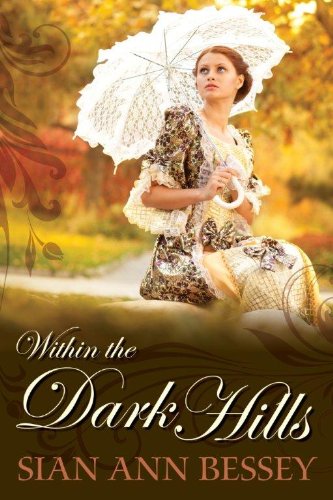 Publisher's Note:
Desperate to escape the unwanted advances of a cruel master, chambermaid Annie Morgan runs miles through stormy weather to find sanctuary at the home of Reverend and Mrs. Davies. Without family and tainted by scandal, she's in dire need of a new identity and an occupation to match. Equally bleak is the future of Evan Powell, a miner who harbors dreams of escaping the black mines that are slowly killing him and finding refuge under the promised blue skies of America. But recently, the wife who Evan adored died, leaving the devoted father struggling to care for his young daughter, Jane. To benefit both Annie and Evan, the kindly reverend arranges a marriage of convenience, one that is quietly contracted in a hasty ceremony. An event that sparks pointed gossip among those in the small Welsh town and outright rejection from Evan's family. Annie must tread carefully lest she let slip anything about her past, particularly when she learns that her former master has been afoot, inquiring about a missing maid. More importantly, she feels she must avoid any emotional entanglements with Evan, who remains devoted to his beloved deceased wife. But as Evan works with Annie to care for Jane, Evan knows their relationship is growing into something more and must face the torments of a divided heart. And in the midst of Mormon missionaries preaching a strange new religion, disaster strikes the town and Annie's troubled history can no longer be hidden.
This book was sent to Compass Book Ratings for review by Covenant Communications
Within the Dark Hills
by Sian Ann Bessey
Overall Review:
Within the Dark Hills is a story of a man trying to care for his daughter and doing all that he can to do so. When he approaches the reverend for help and is married to Annie, he has someone to look after him and his daughter, but nobody to protect his heart from loving Annie just as much as he loved his first wife. This is a book about family bonding as well as the gossip that can tear a family apart.
It takes place in a small coal mining town where disaster after disaster seems to strike until there is nothing to do but pray, and Evan and Annie look toward the Mormon Church. Within the Dark Hills is a story of faith, hope, prayer, and love that can conquer anything. It is ideal for anyone interested in reading a little historical fiction with a dash of romance.
Content Analysis:
Profanity/Language: None
Violence/Gore: Man hit over the head with a fireplace stoker; mine collapse injures many; a man is trampled to death by a horse; a man is punched.
Sex/Nudity: Several kisses; hugging; non-descriptive, unwanted advances on a woman.
Mature Subject Matter:
Socioeconomic conflict, death of a family member, serious illness and injury.
Alcohol / Drug Use:
A town drunkard appears in a couple of scenes.
Reviewed By Megan