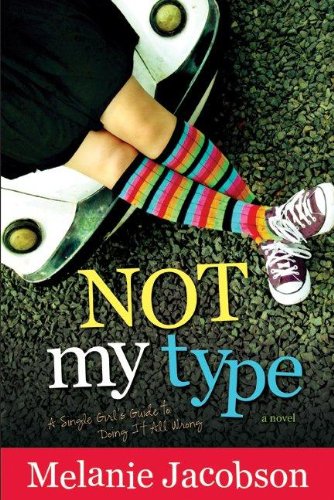 Publisher's Note:
Twenty-three-year-old Pepper Spicer is not living the dream. She ended her engagement at the last minute because her fiance,a musician and soon-to-be reality TV star, wanted her to sacrifice her own career ambitions for his. Now she's stuck at home sharing a room with her little sister, trying to pay off massive debt for a wedding that didn t happen, and spending Friday nights Facebook-stalking everyone who has a better life. Her therapist father urges her to choose her career dreams and count her blessings by writing weekly thank-you notes, but gratitude is a tall order when she botches an important job interview and has to settle for writing an undercover dating web-zine column the last thing in the world she wants to do. Still, as Pepper (byline: Indie Girl) chronicles her bizarre and hilarious blind dates, she gives her father's challenge a try and slowly finds herself leaving self-pity behind. Life takes a major upswing as Pepper's column hits the big time and she tastes the exhilarating thrill of success. But there's one tiny problem: the intensely hot man she's falling for is having issues with her job (again). Will Pepper trade her personal ambition for another chance at love?
This book was sent to Compass Book Ratings for review by Covenant Communications
Not My Type
by Melanie Jacobson
Overall Review:
Not My Type is a quirky LDS romance with spunk. If Pepper is going down it may as well be with style. She miserably fails her first job interview, but life gets a little spicier as Pepper tries to discover her feelings for the very man who deemed her un-employable.
Not My Type has down to earth characters and dialogue that portray the attitudes behind each one. In comparison with Jacobson's other books, Not My Type has a little more of a teenage feel, but can still be enjoyed by adults of all ages. It is a book about second chances, forgiveness, and determination with a little bit of Melanie Jacobson flair.
Content Analysis:
Profanity/Language: None
Violence/Gore: A woman throws a slipper at her sister; a man is elbowed in the eye; physical abuse is mentioned.
Sex/Nudity: Several kisses; several instances of hand holding.
Mature Subject Matter:
Unemployment
Alcohol / Drug Use:
None
Reviewed By Megan