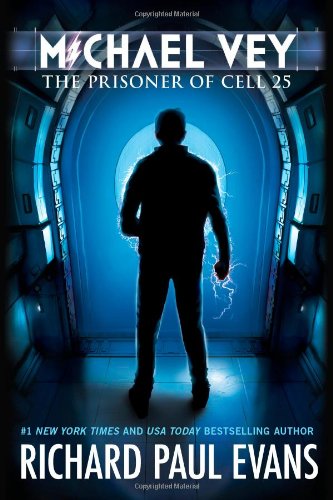 Publisher's Note:
The start of an action-packed teen series from #1 New York Times bestselling author Richard Paul Evans.
To everyone at Meridian High School, fourteen-year-old Michael Vey is nothing special, just the kid who has Tourette's syndrome. But in truth, Michael is extremely special—he has electric powers. Michael thinks he is unique until he discovers that a cheerleader named Taylor has the same mysterious powers. With the help of Michael's friend, Ostin, the three of them set out to discover how Michael and Taylor ended up with their abilities, and their investigation soon brings them to the attention of a powerful group who wants to control the electric teens—and through them, the world.
#1 New York Times bestselling author Richard Paul Evans introduces a character whose risk-filled exploration marks the beginning of a riveting new series. With only his powers, his wits, and his friends to protect him, Michael will need all his strength to survive….
Michael Vey is the first title in Glenn Beck's Mercury Ink publishing program.
Michael Vey: The Prisoner of Cell 25
by Richard Paul Evans
Overall Review:
After watching every single one of my male students (and many of the females) devour this book, I decided it was time I found out what all the excitement was about. Now I get it: Michael Vey is a thrilling adventure!
With strong, relatable, likeable characters and a unique plot, Richard Paul Evans delivers a fast-paced, exciting, science fiction page turner. There's a little bit of romance, a ton of action, and just enough teen angst to make the story realistic. Look out, X-Men--Michael Vey and friends are possibly on their way to being the coolest teen superheroes ever.
Evans' expository writing isn't his strongest point--the story starts out with a couple of lame similes and unrealistic details. The plot develops quickly though, and more than makes up for any mediocrity in storytelling skill. The dialogue is relatively well-written, and fortunately there's plenty of it. Once the reader gets into the story, the quality of writing is hardly distracting at all.
One of my students has promised to lend me the second book as soon as I'm ready. I can't wait to get to class tomorrow!
Content Analysis:
Profanity/Language: None
Violence/Gore: Several characters are severely shocked with electricity; characters are tortured with mind tricks and electrical shocks; family members are threatened and hurt; characters hear stories of family members who have been killed with no details; characters are beaten up with few details and no serious injury.
Sex/Nudity: Two characters kiss briefly; several characters flirt.
Mature Subject Matter:
Kidnapping, death of family member, brainwashing, imprisonment, bullying.
Alcohol / Drug Use:
Minors drink champagne; adults drink alcohol.
Reviewed By Leslie