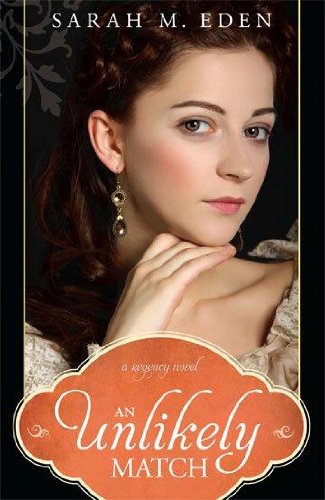 Publisher's Note:
It isn't every day an impoverished young gentleman inherits a sizable fortune and an estate. Nickolas Pritchard, not only impoverished and young but a gentleman as well, felt his luck acutely the day just such a remarkable inheritance fell upon him. The future has never looked brighter for once penniless Nickolas Pritchard. Now in possession of an unforeseen legacy from a distant cousin, he can finally woo the exquisite Miss Castleton, belle of the London Season. What better setting for matchmaking than Ty Mynydd, his ancestral home nestled in the untamed hills of Wales? Ideal, indeed . . . except for the ghost. For nearly four hundred years, Gwen has walked the halls of the home in which she lived and died a mysterious death. But despite centuries as the reigning force within her ancient residence, nothing prepares her for the charm and unexpected appeal of Englishman Nickolas. A deep and abiding affection grows between the two, tempered by the unbreakable barrier that separates them. They cannot possibly hope for a happily ever after. There can be no future between a man yet living and a woman long dead. But how can Nickolas possibly give Gwen up? And how can Gwen face an eternity without Nickolas?
This book was sent to Compass Book Ratings for review by Covenant Communications
An Unlikely Match
by Sarah M. Eden
Overall Review:
An Unlikely Match is a unique combination of medieval mystery and regency romance. Author Sarah M. Eden takes readers on a picturesque journey to nineteenth century Wales, where the dashingly handsome Nickolas has just had his dreams come true. Well...almost. Nickolas must deal with the ghost of his new residence, the strong-willed (and instantly likable) Gwen before he can marry the delicate Miss Casteton. Gwen's ghostly point-of-view adds dimension and emotion to the story, and I couldn't keep myself from trying to piece together the clues about her death. The novel's climatic scene (and big reveal) delivers and I felt Eden provided a fantastic and satisfying ending.
Content Analysis:
Profanity/Language: None
Violence/Gore: A report of suicide; 1 incident of biting; a character struggles against her captor, but subsequently dies from dark magic.
Sex/Nudity: A few scenes with kissing.
Mature Subject Matter:
Dark magic, murder.
Alcohol / Drug Use:
Social drinking occurs.
Reviewed By Rachel