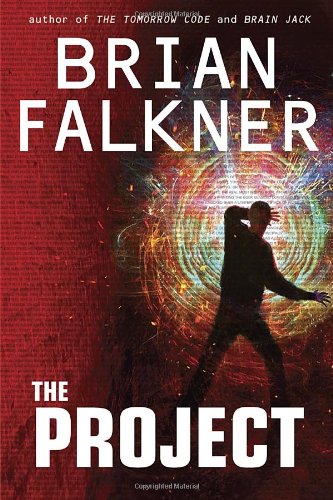 Publisher's Note:
Brian Falkner delivers in this sci-fi thriller with a Da Vinci Code twist!
It begins with a book.

The most boring book in the world. A book so boring no one could ever read it—the perfect place to hide a dangerous secret.

When best friends Luke and Tommy volunteer to help move books from their library's basement to higher ground during a quick-rising flood, they discover the only surviving copy of the world's most boring book: Leonardo's River, lost for over a hundred years. Mysteriously connected to Leonardo da Vinci, the book is worth millions, so Luke and Tommy return that night to steal it. Unfortunately, they're not the only ones with that plan. . . .

Brian Falkner, author of The Assault, Brain Jack, and The Tomorrow Code, weaves another page-turning thriller full of heart-pounding action--this time, with a secret from Leonardo da Vinci that could determine the fate of history.
Hand this to a reluctant boy reader or any reader who loves action and mystery.
This book was sent to Compass Book Ratings for review by Random House
The Project
by Brian Falkner
Overall Review:
It all starts with a boring book. Two teenage boys are in trouble for a prank they pulled which included said boring book in the spotlight. This book they were assigned to read in school isn't the only boring book in this story though, and what begins as a school project as penance for their prank turns out to be a key to something deadly, in more ways than one.
Initially The Project was just okay. The subject was not super exciting, but it was alright. Then you discover it was all just to set things up when a major transition occurs that makes it a lot more interesting and even intense at times. Just as you're getting into it, there's another shift that makes the story even more engaging and you almost can't turn the pages fast enough. Among the suspense Falkner adds a little humor, and don't miss the flying toilet! One of the best things about the book was that the two main characters were so real and will be relatable to a large audience. You are either like these boys or you're friends with someone who is. Entertaining both male and female audiences, The Project earns high marks!
Content Analysis:
Profanity/Language: 3 mild obscenities; 1 scatalogical word; 1 anatomical term; 1 offensive hand gesture.
Violence/Gore: Few (6) brief incidents including character being threatened with a gun; thinking a character was murdered; reading about war and suicide in a book; two characters getting punched; character getting sprayed with mace or something similar; characters getting shot at; seeing aftermath of bombing from war. One extended incident of bombing and characters getting shot at during war.
Sex/Nudity: Few (2) incidents including mention of a nude man on the cover of a book (The Vetruvian Man); teenage boys joking about their teacher being naked and previously being a stripper.
Mature Subject Matter:
Kidnapping; Crime (stealing, breaking & entering, looting)
Alcohol / Drug Use:
People drinking beer at a restaurant.
Reviewed By Jenny