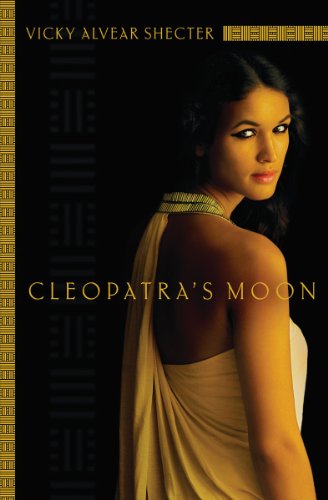 Publisher's Note:
The extraordinary story of Cleopatra's only daughter -- now in paperback!

PRINCESS OF EGYPT
Cleopatra Selene is the only daughter of the brilliant Queen Cleopatra of Egypt and General Marcus Antonius of Rome. She's grown up with jewels on her arms, servants at her feet, and all the pleasures of a palace at her command, and she wants only to follow in her mother's footsteps and become a great and powerful queen.

PRISONER OF ROME
Then the Roman ruler Octavianus, who has always wanted Egypt's wealth, launches a war that destroys all Selene has ever known. Taken to live in Octavianus's palace in Rome, she vows to defeat him and reclaim her kingdom at all costs. Yet even as she gathers support for her return, Selene finds herself torn between two young men and two different paths to power. Will love distract her from her goal-or help her achieve her true destiny?

Epic in scope and ravishing in detail, this novel reveals the incredible life of a girl long hidden in history: the remarkable Cleopatra Selene.
This book was sent to Compass Book Ratings for review by Arthur A. Levine (A Scholastic Imprint)
Cleopatra's Moon
by Vicky Alvear Shecter
Overall Review:
I always thought Queen Cleopatra's story ended after her infamous death. Yet after reading Cleopatra's Moon, I realized how mistaken I was. Author Vicky Alvear Shecter takes readers on a fascinating journey, mixing fact and fiction to create a riveting tale about what happens to Cleopatra's three children after her untimely demise.
Alvear Shecter infuses countless historical figures into the plot, creating an atmosphere rich with authenticity. (With so many characters I especially appreciated the detailed character list in the first few pages of the book). Main protagonist Cleopatra Selene is determined and spirited and her quest for both power and love drew me in. She also made an excellent narrator with her descriptive point of view. The subtle compare and contrast between all things Egyptian and Roman was fascinating and I was delighted to read "The Facts Within the Fiction" Afterword that showed just how much of the story was true.
Content Analysis:
Profanity/Language: 26 religious exclamations; 2 mild obscenities; 1 religious profanity; 21 derogatory names.
Violence/Gore: Several reports of violence, including tales of murder and suicide; a character is slapped; characters die by poison in non-detailed scenes of violent death; a character stabs himself and lays dying in blood and gore; intense violence includes strangling and slitting throats.
Sex/Nudity: Frequent kissing between characters; several non-sexual depictions of nudity in artwork or while bathing; a few sexual references and implied or reported episodes of sexual activity occur without detail; two incidents of touching and caressing; a character takes off his clothes with sexual innuendo (nothing more occurs).
Mature Subject Matter:
War, suicide, murder, attempted murder
Alcohol / Drug Use:
Wine and/or beer is consumed.
Reviewed By Rachel