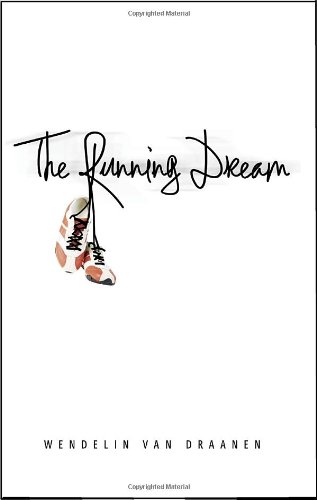 Publisher's Note:
Winner of the 2012 Schneider Family Book Award

Jessica thinks her life is over when she loses a leg in a car accident. She's not comforted by the news that she'll be able to walk with the help of a prosthetic leg. Who cares about walking when you live to run?

As she struggles to cope with crutches and a first cyborg-like prosthetic, Jessica feels oddly both in the spotlight and invisible. People who don't know what to say, act like she's not there. Which she could handle better if she weren't now keenly aware that she'd done the same thing herself to a girl with CP named Rosa. A girl who is going to tutor her through all the math she's missed. A girl who sees right into the heart of her.

With the support of family, friends, a coach, and her track teammates, Jessica may actually be able to run again. But that's not enough for her now. She doesn't just want to cross finish lines herself—she wants to take Rosa with her.
The Running Dream
by Wendelin Van Draahen
Overall Review:
The Running Dream is a must-read for both teens and adults. After life deals sixteen-year-old Jessica a major blow, she struggles to shake off self-doubt and fear. Yet with the help of incredible family and friends, Jessica pushes past her limitations and learns to run again.
Wendelin Van Draanen in a wonderful young adult writer. Her novel is a well-constructed, inspiring tale that I couldn't put down. The Running Dream emphasizes the themes of friendship, perseverance, and gratitude and is rich in symbolism related to life and running. Jessica is an incredible character who will serve as a role model for readers. I was additionally fascinated by Jessica's prosthetics and the hope this technology brings all amputees.
Content Analysis:
Profanity/Language: 2 religious exclamations.
Violence/Gore: Secondhand report of violence involving a car accident.
Sex/Nudity: Some kissing and hand-holding.
Mature Subject Matter:
Amputation, financial stress, death of a friend
Alcohol / Drug Use:
A character mentions an addiction to pain medication.
Reviewed By Rachel