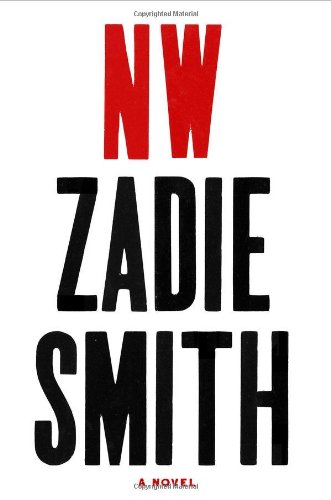 Publisher's Note:
This is the story of a city.

The northwest corner of a city. Here you'll find guests and hosts, those with power and those without it, people who live somewhere special and others who live nowhere at all. And many people in between.

Every city is like this. Cheek-by-jowl living. Separate worlds.

And then there are the visitations: the rare times a stranger crosses a threshold without permission or warning, causing a disruption in the whole system. Like the April afternoon a woman came to Leah Hanwell's door, seeking help, disturbing the peace, forcing Leah out of her isolation…

Zadie Smith's brilliant tragi-comic new novel follows four Londoners - Leah, Natalie, Felix and Nathan – as they try to make adult lives outside of Caldwell, the council estate of their childhood. From private houses to public parks, at work and at play, their London is a complicated place, as beautiful as it is brutal, where the thoroughfares hide the back alleys and taking the high road can sometimes lead you to a dead end.

Depicting the modern urban zone – familiar to town-dwellers everywhere – Zadie Smith's NW is a quietly devastating novel of encounters, mercurial and vital, like the city itself.
This book was sent to Compass Book Ratings for review by Penguin Group
NW
by Zadie Smith
Overall Review:
NW is a dazzling new novel by British writer Zadie Smith. It's been 6 years since Smith's last novel On Beauty, but it was definitely worth the wait. NW is set in North-West London where the novelist grew up and the plot and characters are firmly anchored physically and emotionally to the area.
This novel is part urban realism, part literary experiment. The voice and writing style change throughout the story which some people may not be comfortable with, but I found it mesmerizing. It's a novel about class, love, ambition and the enduring nature of friendship. NW's central characters Leah and Natalie burst from the page not as two people at one certain point in their lives but as a whole jumble of past and present stories, full of regrets and hopes as most of us are. Nothing is glossed over; there are no 'fade to black' scene changers, all the details are given about the lives of these characters, which may make difficult reading for some but it is always integral to the plot.
NW is grittier than White Teeth, the novel that made Zadie Smith's name, it's more British, even more full of life and I think her best work yet.
Content Analysis:
Profantify/Language: 8 religious exclamations, 1 mild obscentity, 9 derogatory names, 37 scatological words, 2 anatomical terms, 40 F-word derivatives.
Violence/Gore: Violent threats are made; violent crimes are reported; a dog is kicked and later dies; a character is violently murdered and his dying moments are described in some detail.
Sex/Nudity: A character's promiscuous youth is discussed; characters kiss and touch; adults discuss and perform various sex acts with a few very detailed descriptions (longest 1.5 pages); a character describes her use of sex toys with detailed descriptions; pornography is viewed; rape and prostitution are mentioned; a character has an unwanted pregnancy and an abortion.
Mature Subject Matter:
Socioeconomic conflict, death of a family member, death of a pet, suicide considered, unwanted pregnancy, abortion, rape, poverty, murder, illegal drugs, prostitution.
Alcohol / Drug Use:
Alcohol is drunk by various characters; a few situations where characters are drunk; characters take cocaine and smoke cannabis; heroin, ecstasy, magic mushrooms and unidentified 'pills' are also mentioned.
Reviewed By Ailsa