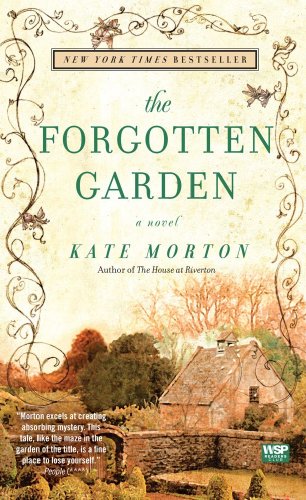 Publisher's Note:
The Forgotten Garden is a novel that takes the reader on an unforgettable journey through generations and across continents, as two women try to uncover their family's secret past. A tiny girl is abandoned on a ship headed for Australia in 1913. She arrives completely alone with nothing but a small suitcase containing a few clothes and a single book—a beautiful volume of fairy tales. She is taken in by the dockmaster and his wife and raised as their own. On her twenty-first birthday, they tell her the truth, and with her sense of self shattered and very little to go on, "Nell" sets out to trace her real identity. Her quest leads her to Blackhurst Manor on the Cornish coast and the secrets of the doomed Mountrachet family. But it is not until her granddaughter, Cassandra, takes up the search after Nell's death that all the pieces of the puzzle are assembled. A spellbinding tale of mystery and self-discovery, The Forgotten Garden will take hold of your imagination and never let go.

The Forgotten Garden
by Kate Morton
Overall Review:
Stunning! This is the second novel written by Kate Morton, but I read it first, before reading her debut novel, The House at Riverton. Of Morton's three novels, this is my favorite. Time jumping, character jumping, and location jumping, Morton unfolds her mysterious story. She does it so well. Although this title is not officially characterized as a mystery, it is! And that is what keeps you reading late at night. The characters are relatable and likeable. Plus, there is a bit of romance tossed in for good measure.
Content Analysis:
Regarding sexual content, there is one sexual incidence/scene that is essential to the plot, but in my opinion was tastefully and respectfully handled without excessive or graphic description. (If someone were to argue the clean read recommendation, it would be based on their interpretation of that scene.) One character is somewhat sexually menacing (innuendo and references). I was comfortable recommending this book to my mother and aunt. The violence of note involves accidents resulting in some deaths.

Mature Subject Matter:
This is an adult book written for an adult audience with themes that revolve around relationships, responsibilities, missed opportunities, life tragedies, and finding peace and resolution.
Alcohol / Drug Use:
***
Reviewed By Cindy