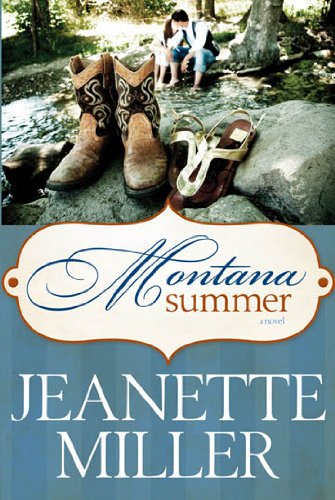 Publisher's Note:
Life has never looked so promising for Shelby Hamlin. After weathering a lonely childhood, her father's death, and her mother's rejection for joining the Church, she is now engaged to someone who appears to be the ideal man: Brad Thompson, an ambitious BYU student who's stalwart in the gospel. And when Shelby travels alone to Brad's hometown in Montana while he's in California, she's warmly embraced by her future in-laws—with the exception of Cameron, Brad's resentful brother whose own engagement recently ended in bitter scandal. But as Cameron becomes Shelby's increasingly frequent companion in Brad's absence, their initial sparks of irritation become the glowing beginnings of a complicated romance. And as the two explore the breathtaking scenery of Big Sky country, Shelby's heart pulls her away from her carefully laid plans. Can she have the love she's always wanted without destroying the family of her dreams?
This book was sent to Compass Book Ratings for review by Covenant Communications
Montana Summer
by Jeanette Miller
Overall Review:
Shelby has the fiance everybody else at BYU only dreams of having. The problem is that he isn't the man of her dreams. His brother is. Brad, the fiance, seizes the internship of his life and leaves Shelby to get to know his family a little bit better. He doesn't bank on the fact that his brother, Cameron, will want to know Shelby on an intimate level or that she will feel the same way.
The author, Jeanette Miller, does an excellent job creating sparks that grow throughout the story between Cameron and Shelby. Miller develops tension to the snapping point when Shelby is forced to choose between the man who can take her to the temple now, or the man whose love makes her feel whole. Montana Summer is a wonderful read for any LDS female who loves a romance novel!
Content Analysis:
Profanity: None
Violence/Gore: Woman is thrown overboard a raft; a man is critically injured in a mudslide.
Sex/Nudity: Man walks in on a woman changing; man admires a woman's curves while she is wearing a bathing suit; several kisses; two adults hold hands; some flirtatious behavior occurs; a man reportedly has a child out of wedlock.
Mature Subject Matter:
Unwanted preganancy, Child out of weblock, abandonment, religious conflict.
Alcohol / Drug Use:
None
Reviewed By Megan