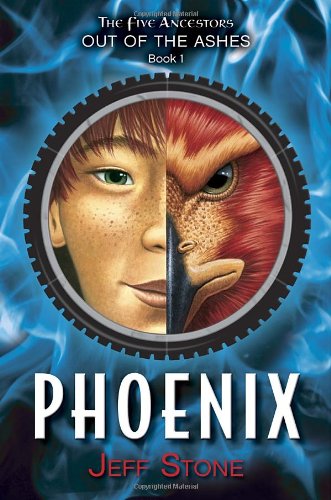 Publisher's Note:
It is 350 years after the events of The Five Ancestors. Phoenix Collns lives in Indiana with his grandfather who is teaching him kung fu. But Phoenix's real love is mountain bike racing. When unsettling events reveal that his grandfather is not only one of the legendary five Cangzhen monks, but also almost 400 years old, Phoenix must race the clock if he is going to keep his beloved ancestor alive. Traveling to China, he meets an intriguing young woman who is a talented biker and a terrific mechanic. She offers to help him, but can she be trusted?
Phoenix
by Jeff Stone
Overall Review:
A word that might sum up Phoenix would be mislabeled. Having read the original Five Ancestors series, I was eager to read another exciting Jeff Stone martial arts novel. However, I discovered that while Phoenix had elements of the original Five Ancestors series, it was really more about biking than martial arts. This isn't to say it isn't a good book; it's an fast-paced read and will keep readers involved and interested with its plot twists and intriguing characters. However, as mentioned, this novel's connection to the original series is loose at best, and this fact may mar the experience for readers picking it up expecting another martial arts saga. Despite this, I find myself awaiting the next installment in the series to see where Jeff Stone takes us next.
Content Analysis:
Profanity/Language: None
Violence/Gore Rating: There are several bike-related injuries; characters are knocked out several times; a character receives minor burns; several characters are shot and killed; several characters are injured in chases; several characters threaten each other; property is destroyed without casualties; one report of a fight.
Sex/Nudity: None
Mature Subject Matter:
Death, addiction, steriods, immortality.
Alcohol / Drug Use:
One character is addicted to a performance enhancing substance.
Reviewed By Jackson